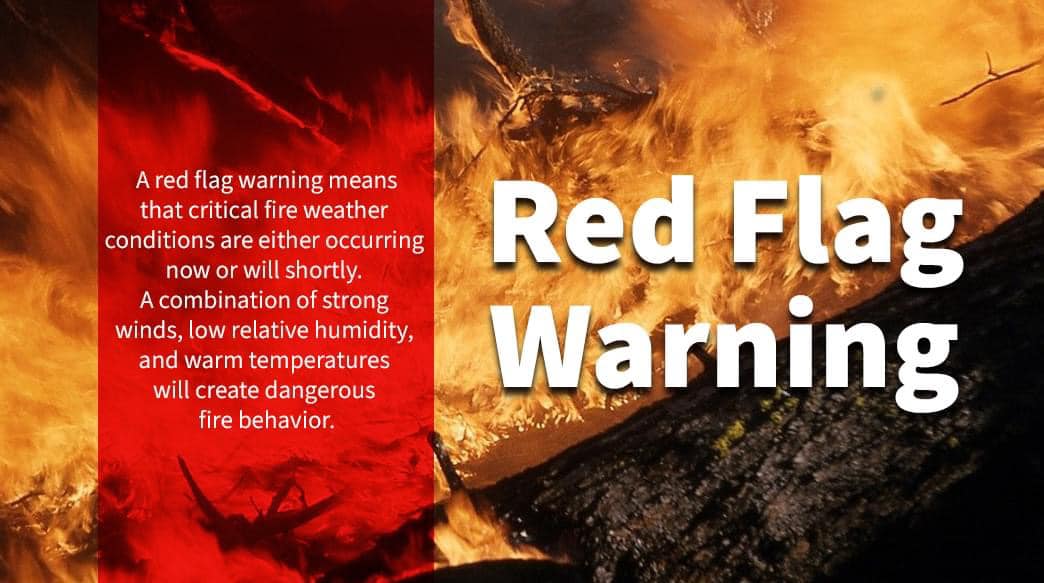 Last Updated on March 28, 2022 12:26 pm
…Red Flag Warning Today in the North Carolina Mountains… .West to northwest winds will gust over 30 mph through early evening while humidity levels drop into the teens. This will make for difficult wildfire control.
NCZ001-018-290000-
/O.NEW.KRNK.FW.W.0001.220328T1500Z-220329T0000Z/
Ashe-Watauga-
918 AM EDT Mon Mar 28 2022
…RED FLAG WARNING IN EFFECT UNTIL 8 PM EDT THIS EVENING FOR WIND
AND LOW RELATIVE HUMIDITY FOR THE MOUNTAINS OF NORTH CAROLINA…
The National Weather Service in Blacksburg has issued a Red Flag
Warning for Wind and Low Humidity, which is in effect until 8 PM
EDT this evening.
Affected Area…In North Carolina, Fire Weather Zone 001 Ashe
and Fire Weather Zone 018 Watauga.
Timing…Today. The strongest wind gusts are expected between 3
and 6 PM.
Winds…Northwest 15 to 20 mph with gusts up to 40 mph.
Relative Humidity…As low as 13 percent.
Temperatures…In the upper 30s.
Lightning…none
Impacts…Any outdoor fire may easily grow out of control with
these conditions.
PRECAUTIONARY/PREPAREDNESS ACTIONS…
A Red Flag Warning means that critical fire weather conditions
are either occurring now….or will shortly. A combination of
strong winds…low relative humidity…and warm temperatures can
contribute to extreme fire behavior.