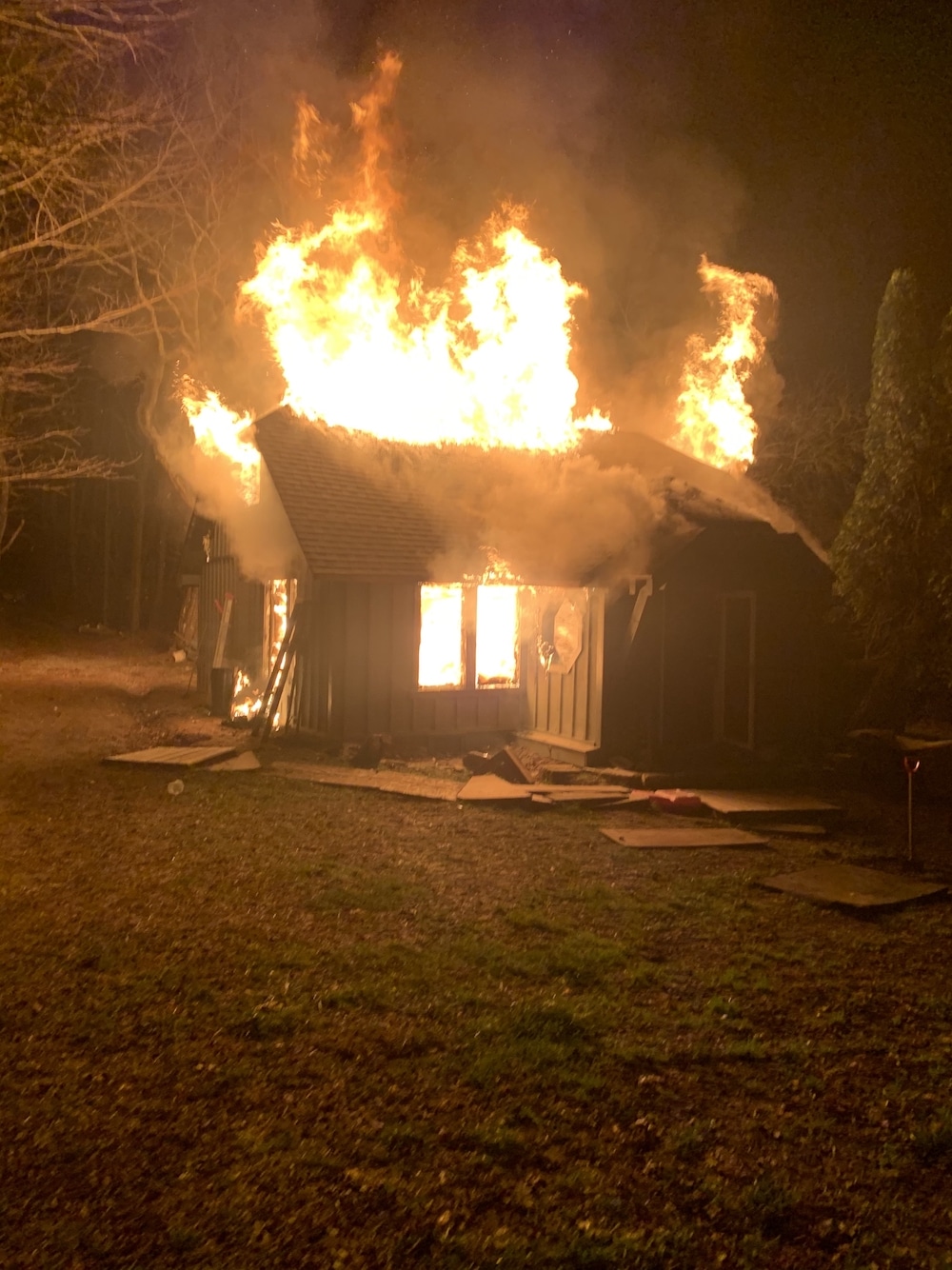 Last Updated on December 14, 2020 11:20 am
A home on Hardin Road was destroyed after a fire on Friday night.
The fire, at 3412 Hardin Road, was called in by a neighbor just before 7 pm. First arriving units reported the house was fully involved.
The two-story was built in the 1950s but had been remodeled since then, according to Taylor Marsh, Watauga County Fire Marshal. No one was home at the time of the blaze and the investigation into the cause is continuing.
Deep Gap Fire, Todd Fire, Boone Fire, Meat Camp Fire, Fleetwood Fire, Watauga County Sheriff's office, Watauga Medics, Fire Marshal's office, and Watauga Rescue responded to the scene.
Photos: Watauga County Fire Marshal's Office