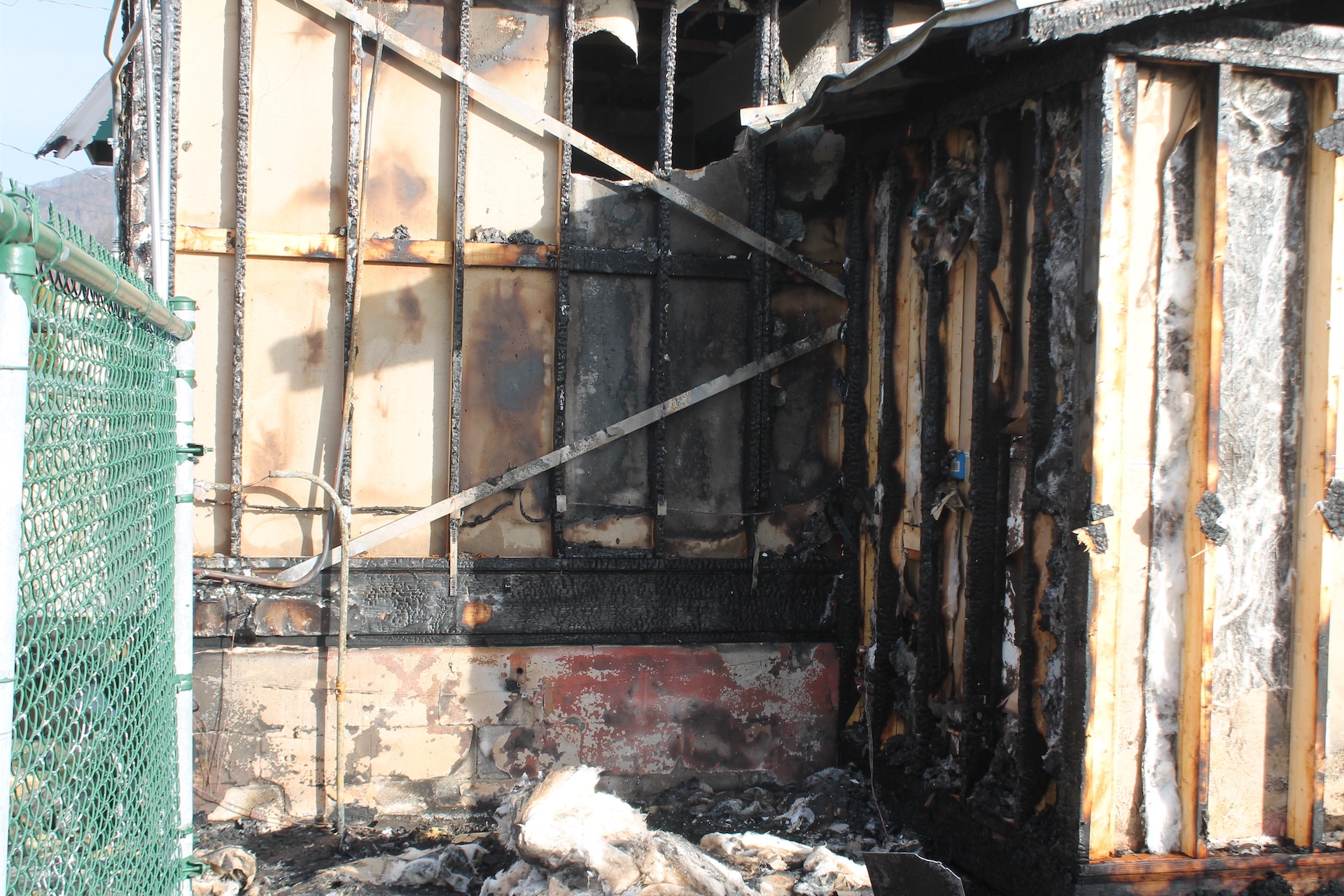 Last Updated on December 13, 2021 4:44 pm
UPDATE Monday December 13 – An arrest has been made in the two fires that occurred at U-Haul on the 105 bypass. Click here to learn more.
---
An early morning fire last week resulted in extensive damage to the U-Haul office building on the 105 bypass.
Fire crews were dispatched to the blaze at 2:13 am on Wednesday, December 1. Shane Garland, Watauga County Fire Marshal, tells WataugaOnline.com that around $30,000 to $35,000 worth of damage occurred.
The fire is still under investigation but Garland did say it began in an area where trash cans were next to the office. No one was hurt in the incident.
Boone Fire, Cove Creek Fire, Foscoe Fire, Watauga County Fire Marshal's office, Watauga County Sheriff's office and Watauga Medics responded to the scene located at 849 105 bypass.
Photos: Watauga County Fire Marshal's office