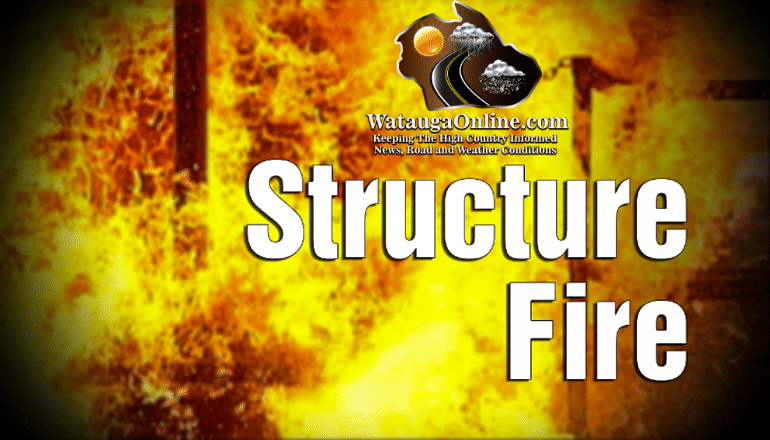 Last Updated on April 2, 2023 8:33 am
Multiple fire departments were called to a structure fire in Meat Camp on Saturday.
The fire, at 1618 Hopewell Church Road, was dispatched out just before 4 pm, according to scanner dispatches at the time. The first responding Meat Camp unit reported the structure fully involved.
Two occupants were inside the home at the time of the fire and were both transported to Watauga Medical Center with minor injuries, according to Emma Ward with the Watauga Fire Marshal's Office.
The fire started on the front porch due to unattended stove ashes, according to Ward. The last remaining Meat Camp Fire units cleared the scene at 7:04 pm, according to scanner dispatch at the time.
Among the agencies responding were Meat Camp Fire, Boone Fire, Deep Gap Fire, Todd Fire, Fire Marshall's Office, Watauga Medics, Watauga Rescue, Sheriff's Office and Blue Ridge Energy.