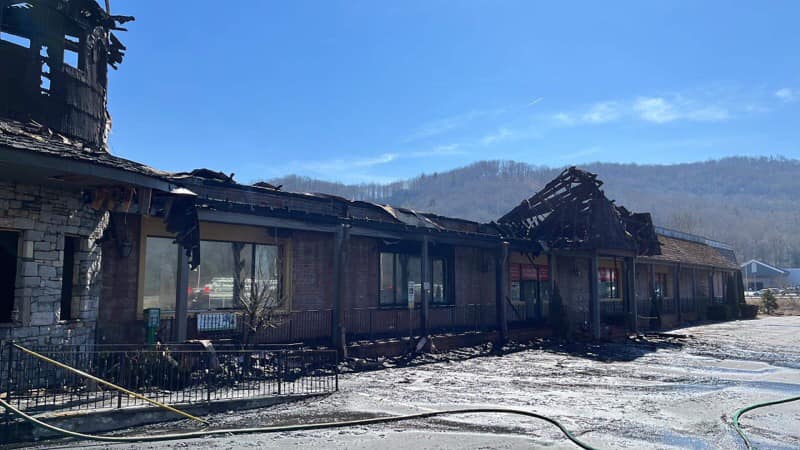 Last Updated on March 6, 2022 4:10 am
UPDATE from Linville Fire Department:
At about 11:30 Saturday morning Linville Firefighters were dispatched to assist Banner Elk with a report of smoke coming from the roof of a commercial structure. First-arriving units discovered heavy black smoke coming from the roof area. Within minutes, as additional trucks and personnel arrived, fire broke out on the roof and flames quickly intensified. A countywide page was sent out and units from all over Avery County arrived to assist.
After an extraordinary coordinated effort by all units on scene, the fire was extinguished and the bulk of the fire damage was limited to the cosmetic roofing elements. The fire never entered the interior of the structure. Contrary to initial online reports, the building is not a total loss and we expect the tenants to be back in business as soon as smoke damage can be mitigated.
Most importantly, nobody was harmed and all units cleared the scene around 6:00 pm.
Photos: Linville Fire Department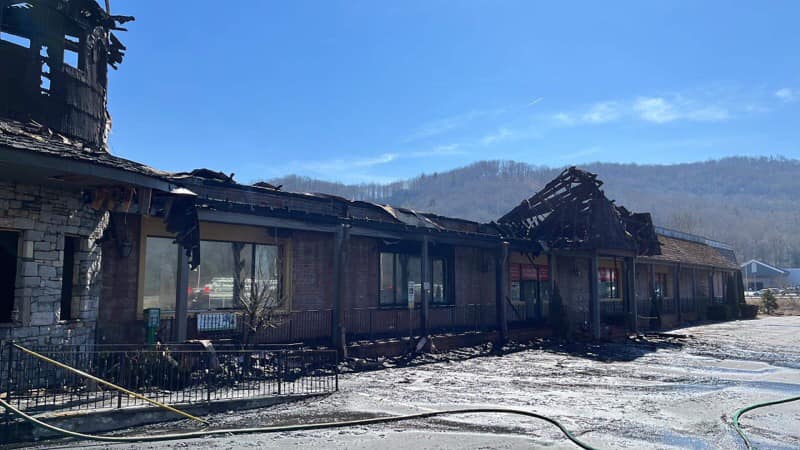 ---
Multiple fire departments and agencies, including some from Watauga County, responded to a major fire in Banner Elk on Saturday.
The fire at the Puerto Nuevo Restaurant, on Highway 184, was first reported to WataugaOnline.com just before noon. Andy Yonder, whose videos you can see below, tells WataugaOnline.com he saw the fire at 11:30 am.
Foscoe Fire and Watauga County Fire Marshal/Emergency Management were the two in county agencies that were requested to respond to the scene.