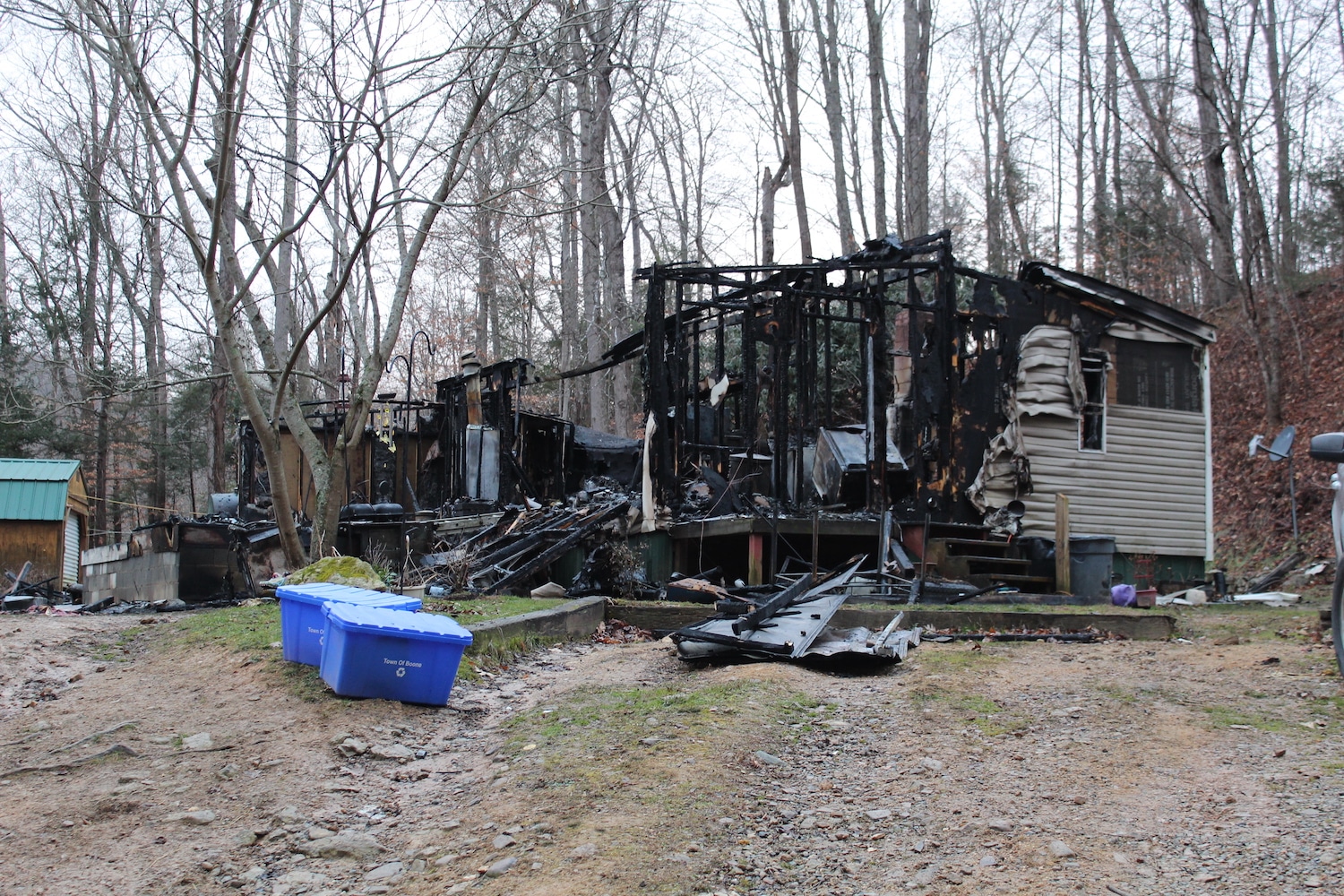 Last Updated on November 28, 2020 8:48 am
This article has been updated on Saturday morning November 28 from a previous version.
---
A Thanksgiving morning house fire, which started during the early morning hours, claimed the life of a Watauga County resident.
The fire, at 2518 Beaver Dam Road, was dispatched out at 1:09 am with multiple fire departments responding to the scene. A first responding unit reported the house was fully involved, according to scanner dispatches at the time.
Two people were at the home at the time of the fire, according to Jay Kerley with the Watauga County Fire Marshal's office. One of the individuals, a female, went back into the home and was found deceased after the fire was put out.
The investigation is continuing as of Saturday morning and the victim's name has not been released pending results from an autopsy.
The Watauga County Fire Marshal's office strongly reminds everyone to never enter a burning structure, not only for their safety but also for the safety of those that may have to attempt a rescue.
Beaver Dam Fire, Cove Creek Fire, Zionville Fire, Fall Creek (Avery County), Watauga Medics, Watauga County Sheriff's office, Watauga County Fire Marshal's office and NCOSFM Fire Investigator all responded to the scene.
Photo courtesy of Watauga County Fire Marshal's office