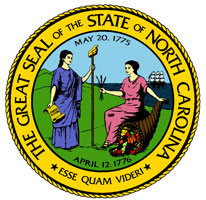 Last Updated on November 2, 2020 4:06 pm
Raleigh, NC – The "Extra Credit" Grant program checks made their way to families in Watauga County this weekend. The program was created by the North Carolina General Assembly to offset costs due to the COVID-19 pandemic.
For one Watauga County family, the Extra Credit Grant helps defray the cost of choosing to homeschool their children.
"Because of the many unknowns leading up to the start of the school year, we chose to homeschool our children," Chris Hampton, a father of four, said. "And as a result, this grant provided us the ability to offset the cost of a curriculum that met our children's unique educational needs."
The grant, in response to widespread school closures, provides families with school-aged children a $335 stimulus to help cover unexpected costs that were incurred when Gov. Roy Cooper shutdown schools across the state.
"This pandemic has impacted everyone, and so many parents have stepped up to help their children adjust to life outside the classroom. Unfortunately, for many that means taking on extra expenses," Sen. Deanna Ballard (R- Watauga) said. "Families are struggling right now, and I'm thankful the General Assembly was able to come together and provide this relief to families in the High Country and across North Carolina."