Last Updated on September 29, 2016 1:57 pm
A tree that fell just outside of the Blue Ridge Electric right-of-way fell onto power lines at the intersection of Justice Road and Clarks Creek Road, causing an outage for 1,416 people in the Valle Crucis and Foscoe areas. The outage began at 11:34am and linemen had it fully restored by 12:30pm, according to Blue Ridge Electric.
Outage map at 11:38am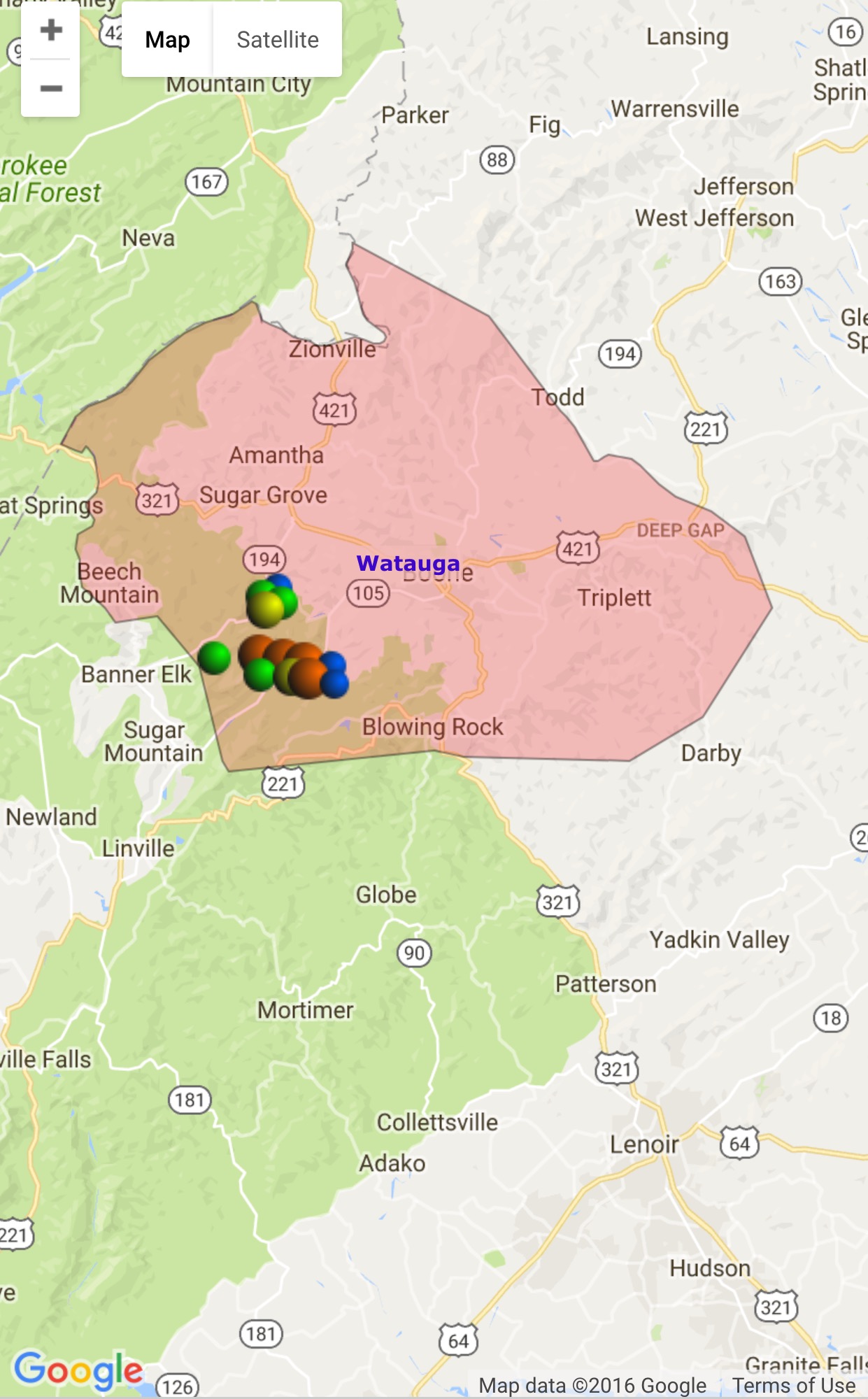 Linemen working to restore power. Photo provided by Blue Ridge Electric.