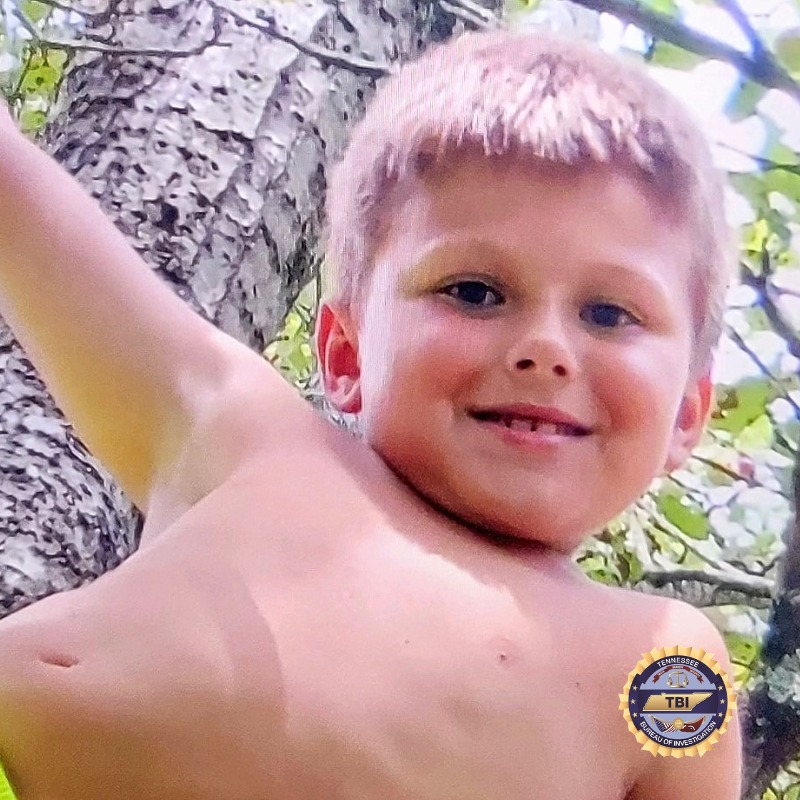 Last Updated on August 8, 2023 2:44 pm
UPDATE 2:41pm Tuesday August 8 – : Emmitt Mahala was located by a search team on Tuesday afternoon and is safe.
---
An Endangered Child Alert has been issued on behalf of the Johnson County TN, Sheriff's Office for 7-year-old Emmitt Tambridge Mahala.

Emmitt is missing from the Mill Creek Road area in Mountain City. He was last seen on Monday evening, riding an orange and white bike and wearing a dark color t-shirt, lime green shorts, and red and gray light-up shoes. He is 3'10" tall, 65 pounds, with brown hair and brown eyes.

If you see Emmitt or have information concerning his whereabouts, please call the Johnson County Sheriff's Office at 423-727-7761 or the TBI at 1-800-TBI-FIND.