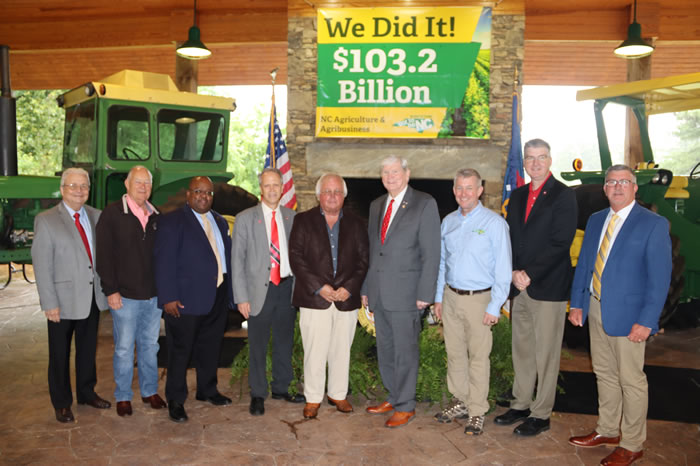 Last Updated on May 26, 2023 7:55 am
RALEIGH – Agriculture Commissioner Steve Troxler recently announced that for the first time the economic impact of North Carolina's agriculture and agribusiness industry has topped $100 billion, reaching a new record of $103.2 billion.
Troxler shared the new economic impact numbers from N.C. State economist and professor emeritus Dr. Mike Walden. Walden's numbers reflect the economic value of growing, processing and delivering food, natural fiber and forestry products and is calculated using the latest USDA statistics.
"When I took office in 2005, the economic impact of agriculture and agribusiness was $59 billion and $100 billion seemed like a good goal to work toward. In 2016, I made a prediction that North Carolina's agriculture and agribusiness industry would soon reach $100 billion," Troxler said. "I'm proud to say that we've reached that goal and surpassed last year's economic impact by more than 11 percent. Reaching this milestone is a big accomplishment for everyone in agriculture and agribusiness and proves how much we can accomplish when we are all pulling together."
Agriculture is North Carolina's No. 1 industry, employing about one fifth of the state's workforce. Last year's economic impact figure was $92.9 billion.
"We are blessed to have a strong, resilient, and engaged agriculture community that includes farmers, agribusiness owners, commodity associations, agricultural associations and effective leadership in the North Carolina General Assembly," Troxler said. "I can assure you we will set new goals and keep North Carolina agriculture growing."