Last Updated on November 6, 2020 7:17 pm
Friday, November 6, 2020
This week, and for months prior, the 2020 election has dominated headlines. The democratic process is a core function of our society — and one of our greatest responsibilities as citizens — and we can be proud so many in our district made their voices heard. App State has a long-standing, nonpartisan commitment to civic engagement and it was an honor for our university to continue to offer a voting site on campus.
As we go into the weekend, we are encouraged by the data, which show we have had 12 consecutive days of 30 or fewer active COVID-19 cases on App State's campus — for the first time since before the start of the fall semester.
Here are a few other important COVID-19 data points:
Since students moved in the week of Aug. 10, we have conducted more than 20,000 COVID-19 tests on campus.
So far this week, we have conducted 1,370 tests, with 22 positive cases, or a rate of 1.6%. On Monday, we will report testing data for the week on the university's COVID-19 dashboard.
We also have several clusters that moved into inactive status this week, including App State Football, Alpha Delta Pi and Kappa Delta sororities, Delta Sigma Phi fraternity, and four of our residence halls: White, Frank, and the formerly named Lovill and Hoey halls. In all, 12 clusters, out of 25 total, are now classified as inactive. Active cases in the remaining active clusters total 15 and the maximum number of active cases in any active cluster is 4. Cluster data on the university's COVID-19 dashboard will be updated by Monday afternoon.
More key metrics will be shared in this week's operations update, which will also provide guidance for the departure from campus. We strongly encourage all students, as well as staff and faculty, to limit exposure to others and get a COVID-19 test before departing Boone. Additionally, we encourage everyone to follow the Centers for Disease Control's guidance for travel during COVID-19. More information will be shared soon.
In the context of COVID-19, celebrating good news is all the more important. We learned this week that App State won the 2019–20 Sun Belt Conference (SBC) Overall Student Graduation Rate Award — the second straight year we have had the highest graduation rate among overall student bodies of SBC schools. What a terrific testament to our students under particularly challenging circumstances.
Next week, our nation will take time to observe Veterans Day. Instead of gathering in person at App State's Veterans Memorial, this year's observance will be virtual. Thank you to the staff in the Office of Student Veteran Services for gathering insights about military service from veterans who now lend their talents to our Facilities Operations. Veterans Day, originally Armistice Day, is officially observed at the 11th hour of the 11th day of the 11th month — a commemoration of the 1918 armistice, which ended World War I. The videos and stories from our campus heroes will be available at appstate.edu at 11 a.m. on Wednesday, Nov. 11.
On Veterans Day and throughout the year, let's take the time to thank our veterans for their service to our country. It is more important than ever to support one another, and that's what we do as Mountaineers.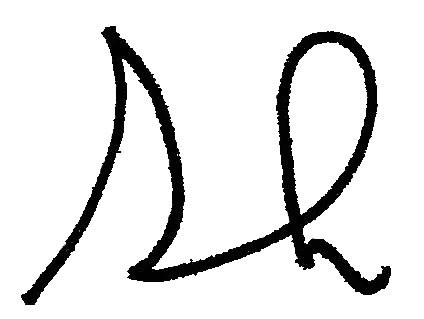 Sheri Everts, Chancellor