Last Updated on March 27, 2021 8:06 am
Friday, March 26, 2021
This week brought two important milestones to our campus: the reopening of the beautifully renovated Sanford Hall and our second community COVID-19 vaccine clinic. We also welcomed many members of our Board of Trustees to campus today for their scheduled March meeting.
Yesterday, we celebrated the reopening of Sanford Hall. For more than 50 years, this building has been one of the most frequented academic spaces on our campus. The building underwent extensive and much-needed renovations, including updated critical safety and mechanical systems, the installation of air conditioning and enhanced energy efficiency systems, and reimagined classroom, office and event spaces. With its elegant glass elevator tower, this building is now a beautiful anchor to the east end of Sanford Mall and I look forward to seeing it once again become an epicenter of activity at App State.
At our community COVID-19 clinic this week, we vaccinated nearly 300 students, faculty, staff and community members in just four hours. We have two clinics scheduled for next week, and as we anticipate and prepare for additional vaccine supplies, I would like to extend my sincere appreciation to the many faculty, staff and students who have already taken the vaccine, or plan to do so. Every vaccine brings us closer to returning to the in-person working and learning environments we all miss. Find out more about our vaccine clinics and register on the vaccine page of our coronavirus website.
Our students, faculty and staff have worked hard to remain safe and protect the safety of others throughout this pandemic, and our continued vigilance will see us through. It is critical we continue to do everything we can to mitigate the risk of transmission of COVID-19 until enough people have been vaccinated. Please continue to follow the three Ws and get your vaccine when the time comes.
Health experts also emphasize the importance of continued COVID-19 testing, and our regularly scheduled testing events continue to be well attended. We have conducted more than 52,000 COVID-19 tests for students, faculty and staff so far. This week, we have conducted 1,138 COVID-19 tests with 17 positive results, or 1.49%. Our campus positivity rate remains significantly lower than the state's latest reported rate of 4.3%. We will update our dashboard Monday with our weekly testing and vaccine data.
During today's Board of Trustees meeting, the trustees approved the university's Bridge Strategic Plan, promotion and tenure and emeritus and emerita status for our faculty, and the university's adoption of a digital textbook rental program that will offer flexibility for faculty and significant savings for our students. In my report to them, I highlighted the inspiring work of our faculty and staff; shared an update on some of our university's diversity initiatives; provided information about additional federal COVID-19 relief funding for our students; gave an update on our performance in meeting UNC System strategic priorities; celebrated the academic and NCAA success of our student-athletes; reported a new university accolade that places us among the top 10 large public institutions in the U.S. for supporting our veteran and active-duty military students; and shared the progress of our Child Development Center expansion. Additionally, I shared an update about the advocacy work taking place with the state legislature for university resources. Read my full remarks to the Board of Trustees.
Our outstanding university community deserves a strong, vibrant institution that will carry forward the legacy begun by our founders, and as we look beyond the pandemic, the future of App State is bright. The university you have helped shape is defined by innovation and resilience, and your dedication to its success is inspirational.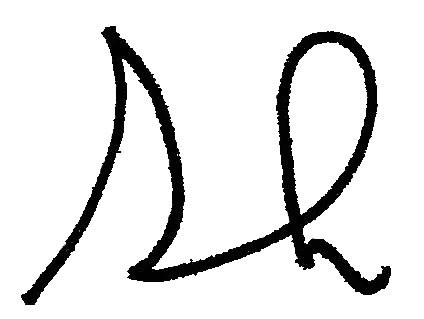 Sheri Everts, Chancellor