Last Updated on February 13, 2021 8:22 am
Friday, February 12, 2021
As we complete our fourth week of classes, we are encouraged by national and statewide trends, which indicate declines in positive cases of COVID-19 — but we must remain vigilant. Please remember to wear your face coverings, maintain distance and wash/sanitize your hands frequently. These small actions really do make a tremendous difference.
So far this week, we have conducted 1,121 COVID-19 tests with 32 positive results, or 2.85%. We are mindful this is an increase from last week and are closely watching these numbers. We are encouraged that both our cumulative and week-to-date positivity rates remain significantly lower than the state's latest reported rate of 6.5%, which also represents a downward trend. As a reminder, we will update weekly testing data on our coronavirus dashboard on Monday, in order to include tomorrow's testing event in our weekly report.
To date, we have collected more than 41,700 COVID-19 tests from students, faculty and staff. Last week, we conducted a weekly record of 4,233 COVID-19 tests. We had nearly 100% participation in the follow-up COVID-19 testing required of on-campus students after move-in. For any students who missed their follow-up test, expect follow-up communication from Wellness and Prevention Services. Throughout the semester, 10% of the on-campus student population will be selected at random for periodic testing based on available data, including voluntary surveillance testing events, contact tracing information and wastewater surveillance research.
While we have not seen many large gatherings, our police have been assisting our local law enforcement partners with calls to gatherings that violate Gov. Cooper's executive order. These are not only violations of the law, they are also student conduct violations and we take them seriously. I thank the many, many students who are diligently following the public health guidelines. For those of you who are taking in-person classes, I know how much you want and need to be on campus. Please be assured we are doing everything possible to make that happen and greatly appreciate your attentive compliance with public health guidance, which is helping to slow the spread of COVID-19.
Last week, in my remarks at the Spring Faculty and Staff Meeting, I announced a multimillion-dollar sponsored contract between App State and Banfield Pet Hospital. We are thrilled to partner with the leading provider of preventive veterinary care in the U.S. to develop a first-of-its-kind, four-year, online degree program for licensed veterinary technicians aimed at strengthening the pipeline of licensed veterinary technicians and creating a more sustainable future for the veterinary profession. This new signature program will advance the profession, elevate the role of the licensed veterinary technicians and address the market demand for skilled, rural veterinary professionals. Our faculty and staff excel at developing visionary academic programs, and our reputation for doing so is a large part of what has made this synergistic and forward-thinking partnership a reality.
Yesterday, I was pleased, along with members of my leadership team, to meet with members of the Faculty Senate Advisory Committee. We discussed topics that ranged from the university's financial situation to how we can support parents and caregivers. We shared that we are preparing for campus-wide budget presentations in April, and we discussed the progress on the university's Child Development Center expansion, which is slated for completion in August. This will allow the center to be open for 40–50 additional children — on top of the nearly 70 they already serve. We also talked about some more immediate ways we can help those who are working from home with young children, including providing online educational programming and developing a resource list for parents and caregivers.
To be sure, there are still challenges before us, but we have come quite a way together. When I consider our achievements over this past year, "Go 'Neers" has new significance, and an even more positive meaning!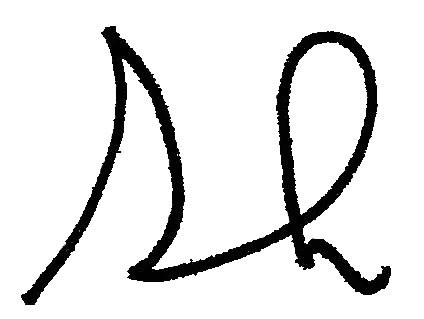 Sheri Everts, Chancellor