Last Updated on August 30, 2020 11:41 am
Friday, August 28, 2020
With our second week of classes complete, all of us are adapting to new routines, including submitting our daily health checks and wearing face coverings when we are on campus. In large part, our entire Appalachian Community is acting responsibly and I could not be more grateful. Thank you all for doing your part.
I am especially appreciative of our students' adherence to precautionary measures in place to prevent the spread of COVID-19 — wearing a face covering, physically distancing and washing hands often. Mountaineers are setting an excellent example, and I am proud that our students' broad use of face coverings, classroom safety precautions in place and pop-up testing opportunities were noted in a report on Thursday on WSOC-TV. Tomorrow from 11 a.m. to 5 p.m. at the Rivers Street Parking Deck, we are again providing free COVID-19 testing for students, faculty and staff. Thank you to Jason Marshburn and his team in Environmental Health, Safety, and Emergency Management for coordinating this effort. We recently added some enhancements to our informational COVID-19 case count dashboard. Previously, we updated the dashboard as soon as we received data and now, thanks to our local public health agency, AppHealthCare, we are able to update it daily. We are especially appreciative of faculty input on making this a more informative and easy-to-understand resource.
Today, we received numbers from the fall 2020 census data and the Office of Admissions. Continuing our path of slow and steady growth, we have record-breaking numbers again this year. You can read about them here. These promising statistics during extremely challenging times speak directly to the tremendous efforts of our faculty and staff to recruit, retain and graduate high caliber students.
Our total fall 2020 enrollment is 20,023.


Undergraduate enrollment is up 3% for a total of 18,061.


Graduate student enrollment is up 11% for a total of 1,962.


App State Online (undergraduate and graduate) enrollment has increased by more than 18% for a total of 1,513.


Rural student enrollment is 5,992, more than 300 students above the University of North Carolina System's strategic plan benchmark for this year.


First-generation undergraduate students total 6,100, which is 34% of the total undergraduate population.


A record 18% of the total population is racially/ethnically diverse.


We have increased our total underrepresented student population by 56% since 2014.


We have nearly doubled our first-year underrepresented enrollment in the last six years — a 97% increase.
I am incredibly proud of the work our faculty, staff and students have done to help realize these numbers. These are your successes during a time in which colleges and universities face significant uncertainties about what the future holds, and I hope you take pride in them.
Next week, we will host our third annual Founders Day celebration. On this day, the first day of classes on Sept. 5, 1899, we honor the principles set forth by our founders that have guided us as educators and leaders in our state and beyond. Their determination to carve out a center of academic and cultural excellence in the 'lost provinces' continues to inspire us as we adapt and recharge for the challenges we face every day. This year's celebration will feature a series of virtual events that include the dedication of our new residence halls, Thunder Hill and Raven Rocks, and the ringing of our Founders Bell. Many thanks to AppTV for livestreaming these events and making it possible for Mountaineers near and far to be a part of this important annual event.
I am always inspired by stories of how our faculty and staff find new ways — both large and small — to make App State a place our students feel at home and supported. When first-year student Madeline Ryan's bicycle arrived boxed and unassembled at the University Post Office, administrative support specialists Tim Norris, Matt Story and Daniel Greer jumped at the chance to help and put the bike together for her. Madeline, who had just moved to Boone from Chicago, said, "It was such an important act of kindness to me during a pretty difficult transition." Read the full story.
The Appalachian Experience is fortified by the strong connections among our faculty, staff and students, and these bonds will unite us through another century of educational leadership.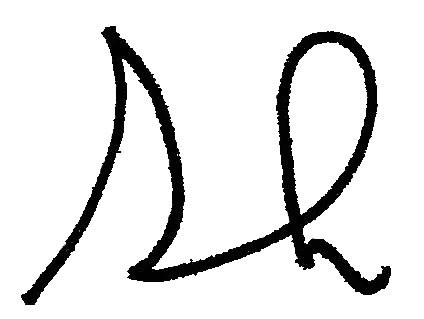 Sheri Everts, Chancellor