Last Updated on April 23, 2021 8:23 pm
Friday, April 23, 2021
At their meetings this week, the UNC System Board of Governors heard reports about the significant contributions of System institutions to stopping the spread of COVID-19 in our state. At App State, we are proud to work alongside our sister institutions in the UNC System to support the statewide COVID-19 vaccination efforts by offering vaccine clinics that are open to anyone in North Carolina age 18 and over.
Vaccine clinics and testing opportunities are both critical to our strategy for managing COVID-19 on our campus, and our positivity rates show that these important components, combined with safety measures and public health campaigns, are making a difference. Our positivity rate has not exceeded 3.2% this semester, and has remained below 2% since mid-March.
To date, we have administered 4,152 COVID-19 vaccines. Our next COVID-19 vaccine clinic will be held Thursday, April 29. Please get vaccinated so we can resume operations that are as close to normal as possible in the fall. We look forward to getting more shots in arms and we are giving away $10 Campus Dining gift cards to everyone who gets a vaccine at our clinic on Thursday!


To date, we have conducted more than 56,000 COVID-19 tests on campus. So far this week, we have conducted 633 COVID-19 tests, with a positivity rate of 1.42%, significantly lower than the state's latest positivity rate of 5.1%. Our next testing event will be tomorrow from noon–5 p.m. Monday's update to our dashboard will report the final testing and vaccine data for the week.
Yesterday, the UNC System Board of Governors confirmed four members of our Board of Trustees, with four-year terms beginning July 1. The Governors re-appointed our current Chair, Scott Lampe, and Trustee Bonnie Schaefer. They also appointed Fairley Bell Cook and Joseph Jeffries Chesson. Two additional Trustees will be appointed by the legislature soon. I look forward to continuing to work with Chair Lampe and Trustee Schaefer, and to welcoming our newest Trustees to the Board. On behalf of the entire university community, I thank our outgoing Trustees — Lee Barnes, Donald Beaver, Charles Murray and Carole Wilson — for their service. We will honor them at the June 18 meeting of the Board.
We appreciate the support of our Governors and Trustees for our faculty, staff and students, who continue to make a difference across the university, the nation and the world.
Congratulations are in order for Dr. Caroline Smith, associate professor in the Department of Health and Exercise Science, who was named App State's winner of the UNC Board of Governors' 2021 Excellence in Teaching Award. Dr. Smith, like so many of our expert faculty, adapted and thrived this year, and her focus on engaging her students in real-world research is an exemplar for our campus. Dr. Smith is described by one of her former students as a "powerful female in science and a groundbreaking researcher at Appalachian," and she was instrumental in leading efforts to redesign and develop selected courses within the exercise science curriculum. I am proud to see her work recognized by the Board of Governors.


Congratulations, also, to the six App State faculty members who were honored with campus-based awards for their innovative teaching methods in the classroom and for making a difference in the way students learn:



Brian Zimmer, senior lecturer in the Department of Geological and Environmental Sciences, is the recipient of the Appalachian State University Excellence in Teaching Award.


The winners of the Appalachian State University School/College Awards are Dr. Phillip Ardoin, professor in and chair of the Department of Government and Justice Studies; Dr. Sushmita Chatterjee, associate professor and director of the gender, women's and sexuality studies program in the Department of Interdisciplinary Studies; Dr. Bonnie Guy, professor in the Department of Marketing and Supply Chain Management; Dr. Christine Leist, associate professor of music therapy in the Hayes School of Music; and Dr. Patrick O'Shea, associate professor of instructional technology in the Department of Leadership and Educational Studies.



In celebration of Earth Month, the Office of Sustainability, along with departments across the university, hosted programming focused on solving major environmental issues. Our Chief Sustainability Officer, Dr. Lee Ball, and the Office of Sustainability team shared some of the university's major goals and accomplishments and provided practical tips for staying environmentally conscious year-round.


Earlier this week, my leadership team and I shared some of the Appalachian Police Department's important community policing initiatives, including the new Diversity, Inclusion and Community Engagement Unit and implicit bias training. Along with the Black Student Association, our police recently co-hosted a "Courageous Conversations" event, which brought together local police and student leaders for open and honest conversations about race, trust and policing.
The final day of classes is next week. With the semester's end and Spring Commencement on the horizon, the energy on campus is palpable. Together, we have persevered, and we look forward to a bright future for our graduates and our university!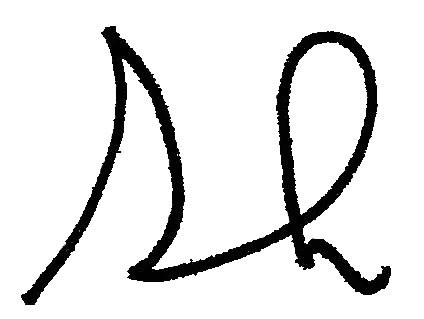 Sheri Everts, Chancellor