Last Updated on September 17, 2021 12:20 pm
Friday, September 17, 2021
From groundbreaking research and creative endeavors, to engaging first-year experiences and resources for student-veterans, the value of an App State education speaks to the excellence of our faculty, staff and students. App State regularly earns top national rankings for academic excellence, and this year is no exception. The 2022 U.S. News & World Report annual "Best Colleges" rankings, released earlier this week, listed App State as:
No. 1 in Most Innovative Schools for the second year.
No. 2 in Best Undergraduate Teaching for the second year.
No. 2 in Best Colleges for Veterans, up one spot from last year.
No. 3 in Top Public Schools for the third year.
Our dedicated faculty and staff continually find new ways to support and mentor our ambitious and supportive community of students, and these national recognitions affirm their good work.
Together, we are sustaining a reputation for excellence established 122 years ago. This afternoon, we will celebrate our successes and history during our fourth annual Founders Day. We will also continue our tradition of ringing the Founders Bell as we honor more than a century of educational leadership at App State, and a bold academic mission set forth by B.B., D.D. and Lillie Shull Dougherty. This iconic symbol of App State's history stands as a visual testament to the university's enduring legacy of academic excellence that is the foundation of our current standing as the premier public undergraduate institution in the Southeast.
This weekend students, faculty, staff, alumni, parents, families and special guests will come together to celebrate many important events and milestones, including our first in-person Family Weekend since 2019, the naming of Watson-Brumit Hall in honor of a Mountaineer who is continuing the legacy of our Founders by funding a key scholarship program, the dedication of the plaza outside of Kidd Brewer Stadium in honor of legendary App State Football Coach Jerry Moore and our first home football game of the season. These are opportunities for us to celebrate the past, present and future of App State.
As excited as we are to celebrate the ability to come together in person in ways we have not in 18 months, and as weary as we are with the ongoing pandemic, we must continue to incorporate safety precautions into our daily lives and routines. Remember that face coverings are required in all indoor locations on campus, and while they are not required outdoors, public health recommendations encourage wearing a face covering in crowded outdoor settings.
The vaccine remains our greatest defense against COVID-19 and we continue to strongly encourage all Mountaineers to get fully vaccinated. To help make vaccines more available to our university and greater community, on Sunday from 1–5 p.m. and Monday, Tuesday, and Wednesday from 10 a.m. – 3 p.m., the FEMA mobile vaccine team will be on campus offering Pfizer, Moderna and Janssen vaccines free of charge. I urge everyone who is not yet fully vaccinated to take advantage of these upcoming campus vaccine clinics.
As an expression of our appreciation to students, faculty and staff for prioritizing the health and well-being of themselves and the entire campus community, we have included the names of everyone who has provided their fully vaccinated status to the university in a pool for prize drawings. In addition to other prizes, I am pleased to share that, to date, we have awarded $100,000 in scholarships to vaccinated students.
Each Monday, we update our COVID-19 data dashboard, and in my Friday updates, I provide interim updates so our community has the latest information at the beginning and end of each work week. Here is a snapshot of the latest data:
Preliminary reports from our testing lab indicate we have tested 2,658 students, faculty and staff on campus this week, with a positivity rate of 1.7%. Watauga County's latest reported positivity rate is 7.8% and the state's latest reported positivity rate is 11%.


The vaccination rate of our students has increased to 57% and that of employees remains at 93%. The university's overall vaccination rate has been steadily rising, and is currently at 62%. Our campus rate exceeds that of Watauga County, which is currently at 51%. We are seeing a marked increase in the demand for vaccines on campus, and as a result, expect the campus vaccination rate will continue to rise in the coming weeks.
Yesterday, our campus community received a message from Interim CIO Tom Van Gilder about an important campuswide IT assessment underway. It is important we have the IT infrastructure and support that is fitting for an institution of our size and caliber. Coordinated, efficient and secure information technology is critical to support the university's mission now and in the future, and your input is essential to a successful assessment. I appreciate that Tom has taken on this important project for our campus, and I encourage you to provide your full input.
The principles that inspired the Founders of Watauga Academy in 1899 continue to move our university forward today. Our commitment to providing a life-changing educational experience remains stronger than ever. We can all be proud of our efforts and achievements as we continue the work of our Founders for centuries to come.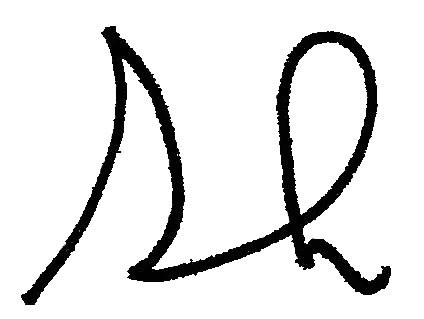 Sheri Everts, Chancellor