Last Updated on November 5, 2021 4:49 pm
Friday, November 5, 2021
Yesterday, the first snow of the season dusted our campus landscape. While short-lived, it energized campus with enthusiasm for future snowstorms — and reminded us the end of the semester is quickly approaching. A regional reporter used one of our webcams to showcase the beautiful sight to a broad audience — garnering nearly 5,000 views within two hours. Particularly during the changing of seasons, the beauty of our campus reminds us how fortunate we are to learn and work in this special place.
In Glasgow, Scotland, App State leaders are attending the 26th annual United Nations Climate Change Conference. This global collaboration of world leaders and influential business, academic and civic change agents is described by the United Nations as the biggest and most important climate-related conference in the world. Chief Sustainability Officer Lee Ball, Dr. Dave McEvoy, chair of the Department of Economics, and Dr. Martin Meznar, associate dean for global and civic engagement in the Walker College of Business, are representing our university at this event for the first time. They are pursuing opportunities to include our students in future conferences and are exploring ways App State can further employ this significant global platform to address the threats of climate change and build resilience — on our campus and beyond.
Earlier this week, App State was awarded the 2020–21 Institutional Graduation Rate Award for having the highest overall graduation rate in the Sun Belt Conference. This award recognizes the academic success of not only our student-athletes but of all of our students, and it speaks directly to the culture of academic excellence at App State. We are so very proud to lead the conference with our graduation rate for all students. Congratulations are in order for our outstanding students, faculty and staff for achieving this honor.
We continue our efforts to reduce the spread of COVID-19 by encouraging vaccination, making testing readily available and providing our campus community with the most up-to-date information at the start and end of every week. Last week was the deadline for faculty and staff to submit proof of full vaccination or be required to report weekly COVID test results. Our COVID data dashboard now reflects the rates of faculty, staff and students who have submitted proof of their full vaccination status. The student vaccination rate excludes students who attend classes exclusively online or remotely, who are not placed in internships, practicums or off-campus university assignments, who do not travel to or attend university events and who do not come to campus.
Our current data show the rates of those who have uploaded documentation of their fully vaccinated status are 69% for students and 76% for employees. While we continue our efforts to increase vaccination rates among our students and employees, we are pleased with these numbers and are seeing evidence that increased rates of vaccination are helping to control the spread of COVID-19. For local and statewide context, in Watauga County, the rate of those fully vaccinated is 53%, and for North Carolina, the rate is 56%.

Preliminary results from the 1,286 COVID tests we have conducted on campus so far this week indicate a positivity rate of 0.5%. Rates in Watauga County and the state continue a downward trend, with latest reported rates of 2.9% and 4.4%, respectively.
In honor of Veterans Day, the university has planned a week of events. On Veterans Day, Thursday, Nov. 11, the App State Community will gather at the Veterans Memorial on campus. I invite the campus and greater community to join the presentation of colors by our Army ROTC and hear from our special guest, Barbara Ashley. A former App State student, she will share insights specific to the experiences of military spouses and family members. I hope you will join us as we honor and commend those who have served our country in the armed services, and also acknowledge the contributions and sacrifices made by their families.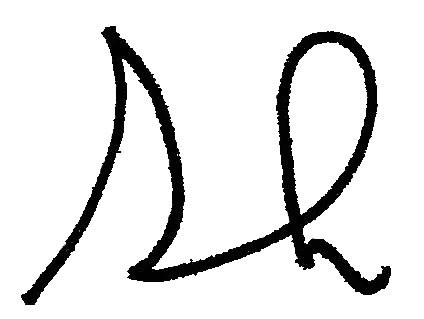 Sheri Everts, Chancellor