Last Updated on November 13, 2022 8:32 pm
Friday, November 11, 2022
Each year on Veterans Day, we hold a ceremony to express our gratitude to all veterans, and to our campus heroes in particular. It is our honor to recognize their service and selfless dedication to sustain our country and protect freedoms worldwide.
We are proud to honor the 255 student veterans, 93 active-duty military students and 72 staff and faculty veterans who enrich our campus community each day. With nearly 700 military spouses and children enrolled, App State is among the UNC System institutions with the highest enrollment of military dependents and spouses. We honor their sacrifices as well.
App State has earned longstanding recognition as a Military Friendly School, and for providing support and valuable resources to military-affiliated students and active-duty service members. We consider it a privilege to uphold our commitment to their success.
This morning, U.S. Army Reserve veteran and graduate student Morgan Gibbard spoke at our annual Veterans Day ceremony. Morgan is pursuing a Master of Social Work after graduating from App State in May 2022 with a bachelor's degree in the same field. Morgan, who is from Boone, continues a family tradition of military service that goes back five generations. She served in the U.S. Army Reserves for nine years and was a combat medic in Kuwait.
We thank Morgan for representing App State veterans at our ceremony this morning, and we thank all veterans for their service to our country.
App State's 2022 Veterans Week continues through Nov. 19 with events programmed by Student Veteran Services and other campus groups to honor and support students, faculty and staff who served — and continue to serve — in our armed forces.
Last week, Vice Chancellor of Student Affairs J.J. Brown led a trip of student leaders who traveled to Washington, D.C. The group had an opportunity to network with App State alumni living and working in the area, enjoy our national museums and monuments, and engage in a service project at East Potomac Park, led by App State alumnus and retired Army National Guard Staff Sgt. James Pierce '09. We are so pleased to be able to provide students with opportunities to build community and engage in service-learning experiences with one another and develop important professional connections with App State alumni.
On Monday, I hosted this month's Staff Connect, and this afternoon the November Faculty Club reception will take place in the Plemmons Student Union Solarium. I am pleased to sponsor these events, which allow our faculty and staff casual opportunities to interact with their professional colleagues and develop connections that make App State an even stronger community.
Earlier this week, members of my leadership team and I met with representatives from the Faculty Senate Chancellor's Advisory Committee. The primary topic of discussion was the UNC System's ongoing evaluation of university programs. Last year, legislation was passed charging the UNC System with a study of all System programs. This project is underway, with representation from each UNC System university and the Faculty Assembly at regular meetings with the research partners engaged to conduct and present data to System leadership and the Board of Governors. During this meeting, we also discussed Provost Norris' most recent meeting with the App State Faculty Hickory Task Force. This group has developed a report with recommendations after reviewing and synthesizing input from all of the Hickory listening sessions. Provost Norris will provide a summary of her meeting with this faculty task force at the Nov. 14 Faculty Senate meeting.
I am pleased to share that App State is one of five University of North Carolina System institutions awarded $3.4 million in grant funding from the National Science Foundation to support the recruitment and success of underrepresented students in science, technology, engineering and mathematics fields. Beginning in spring 2023, the program will support 100 App State students over the course of the grant's five-year period. Each student scholar will receive a $2,000 scholarship per year, as well as $3,000 to conduct summer research under the direction of a faculty mentor.
Tuesday night opened the 2022–23 season for our App State men's and women's basketball programs. The men opened with a big win over Warren Wilson on Tuesday night, scoring the most points in App State history, while the women played strong in a game against UNC Charlotte that went into double overtime. Tonight, our volleyball program will host the Ragin' Cajuns of Louisiana at the Holmes Center, where veterans will again be recognized.
As we take time today to thank the brave individuals who have served our country through their military service, I encourage you to reach out to veterans in any way you can. On this day and throughout the year, let's take the time to listen closely to the stories and needs of our veterans and thank them for their service to our country.
On behalf of the students, faculty and staff of App State, thank you!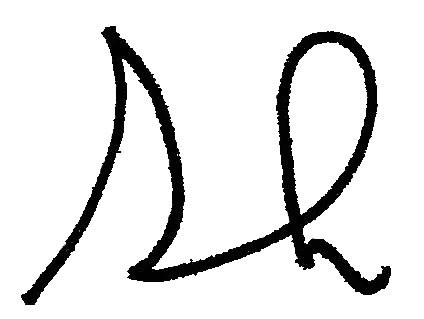 Sheri Everts, Chancellor