Last Updated on March 22, 2023 11:11 am
Friday, March 17, 2023
As Spring Break for students and faculty comes to a close, App State staff took a couple of hours yesterday afternoon to enjoy a short break from their office, building and facilities work to connect with one another and have some fun at a St. Patrick's Day-themed Staff Connect event.
From the Watauga County mountains to the Catawba Valley, spring weather can vary considerably! As snow was falling on the Boone campus earlier this week, springtime blooms were on the trees at the Hickory campus. Considerable progress continues in both locations, as we continue building our physical infrastructure to enhance the App State Experience and support the university's strategic plan, as well as App State's goals and metrics associated with the University of North Carolina System's strategic plan.
In an update to the App State Hickory Campus Advisory Council last week, we reviewed the many ways in which we are putting the $9 million state budget allocation for Phase One renovations to the building to good use.
Legislative support has been very strong, and we greatly appreciate their support and the investment from the taxpayers in North Carolina. As I advocate for additional funding, I remind our good friends at the General Assembly of App State's strong track record of delivering projects on time and on budget — all while providing an unparalleled, affordable, public college education. With a vibrant and modern Hickory campus, we will continue to fulfill our promise of providing access to higher education to help make the future brighter and local economies even stronger.
With the first allocation of $9 million, we are spending about one-third of the funds on immediate repairs and replacements to the HVAC system, replacing the building lighting with more efficient, cost-effective LED lighting, repairing the plumbing and electrical systems and replacing the building's automation, fire alarm and control systems. We are also completing renovations to the main floor of the building, which will house classrooms, a library, offices for faculty and staff and common spaces for studying and collaborative work.

About one-third of the $9 million is going toward significant IT upgrades appropriate for a modern, academic setting. These will include high-speed wired and wireless access, as well as student workspaces that have the latest in collaborative technology.

The remaining third of the Phase One renovation funding will be used to replace the 30-year-old roof with a new, energy-efficient membrane roof that is designed to accept future solar arrays.
Facilities, IT, Student Affairs and Academic Affairs team members have been working hard to renovate, upgrade and staff the Hickory building while also ensuring operations on the Boone campus remain first-rate, and we appreciate their dedication to our collective vision for App State's future.
At the Boone campus yesterday, I hosted a High Country Community Leaders Breakfast, during which my leadership team and I provided an update on capital projects and student housing.
Associate Vice Chancellor of Facilities Management Nick Katers reviewed the status of several major current projects, including:
The status of these projects, timelines for completion and funding sources, as well as how they support UNC System goals and metrics, can be found on the App State's Future website.
At the same meeting, Vice Chancellor of Student Affairs J.J. Brown provided an update on student housing.
To meet anticipated demand for on-campus housing in August, App State has entered into a service agreement with the Sleep Inn in Boone to use their facility for student housing during the 2023–24 academic year.

Additionally, we are modifying the timing of renovations to Newland Hall, which will allow us to keep the beds in that building in our inventory.
Together, these actions will ensure that we have more than 300 additional beds in our on-campus housing inventory in the fall. Additionally, we are updating our Housing Master Plan to address additional identified housing needs with the possible addition of on-campus housing.
For App State students who wish to stay off campus — in Boone or in Hickory — our App State Off-Campus website features a housing database to keep current and prospective students and their families informed of off-campus housing options.
Next week begins the second half of the spring semester, and we look forward to welcoming students and faculty back to campus.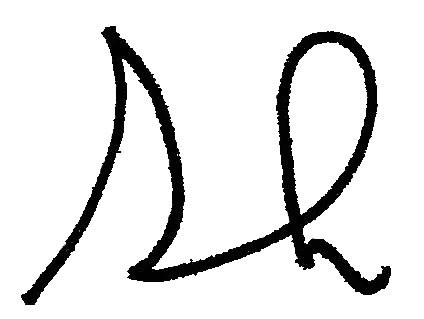 Sheri Everts
Chancellor