Last Updated on June 21, 2021 9:17 am
Friday, June 18, 2021
With each passing day, App State's campus is looking and feeling more like pre-pandemic operations. Today we hosted a meeting of our Board of Trustees and we welcomed the opportunity to see our Trustees in person. These meetings are always a welcome opportunity to highlight the important work taking place at App State and to share our appreciation for the many ways our Trustees advocate for and champion our university.
In my remarks, I shared insights into our plans for a full return to pre-pandemic operations in the fall semester, updates about our campus construction projects and fundraising efforts, and spotlights of our extraordinary faculty, staff and students. You may read my remarks in full here.
With regret I also announced an important staffing update. Vice Chancellor for Business Affairs Paul Forte has shared his plans to leave App State, effective July 31. Since joining App State in 2016, Paul has provided expert administrative oversight of finance and administration, facilities operations and the areas that manage university safety and security. At each turn, Paul found fiscally sound methods to carry out my direction: from ensuring our P3 projects were financially viable, to allocating resources for faculty and staff salary increases, to re-assigning staff who would otherwise have been furloughed. In the process, he has helped our institution become financially stronger, has earned university-wide respect and admiration, and has become not only an esteemed colleague but also a dear friend.
Sharon Bell has assumed the position of Interim Chief Financial Officer, effective immediately, and I know you join me in thanking Sharon for taking on this role. A national search for a Vice Chancellor for Business Affairs will be announced soon.
Tomorrow is Juneteenth, and as Interim Chief Diversity Officer Jamie Parson shared in her message to campus, President Joe Biden signed a bill yesterday designating Juneteenth as a federal holiday. Jamie will represent App State at the unveiling of the new historical marker for the Junaluska community — Boone's historic African American community — during a ceremony in downtown Boone tomorrow evening. Many thanks to Jamie for her leadership as she continues to move forward our diversity and inclusion initiatives and find new ways to celebrate and recognize underrepresented populations.
This summer stands in stark contrast to the summer of 2020, when we were at the height of the COVID-19 pandemic. Our plans now focus on returning to normalcy and encouraging the Appalachian Community and beyond to get vaccinated. We are less than two months from the first day of classes for fall 2021 and it cannot get here soon enough!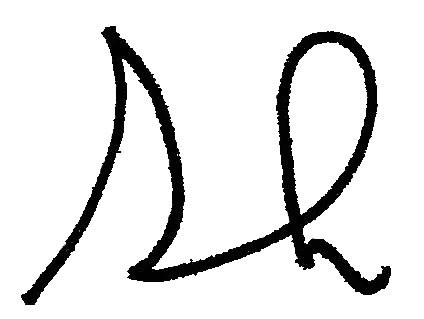 Sheri Everts, Chancellor