Last Updated on August 22, 2022 11:23 am
Friday, August 19, 2022
Classes for the 2022–23 academic year begin Monday. I always enjoy this time of year, which is filled with the excitement, energy and promise of new beginnings.
Family and friends have traveled to Boone to help students settle into their new homes — with some sending children off to college for the first time in their family's history. Many moved into new, state-of-the-art residence halls — such as the recently completed, 750-bed New River Hall. During a week filled with events, our Student Affairs team is engaging new students as they become accustomed to campus life and making new friends, and returning students have many opportunities to reconnect as a new academic year begins.
As we look forward to Monday morning and the start of the fall semester, we are keeping your safety at the forefront of our decisions. We will remain vigilant and proactive in our efforts to reduce severe effects from COVID-19.Vaccines and boosters, readily available on campus and in the community, are critical to keeping our campus as healthy as possible. COVID safety guidelines and procedures have changed since the spring semester, and we will share important information about COVID safety and other operations updates in a message to campus later today. As we need to share major developments, we will send operations updates in addition to my weekly messages.
This summer was a busy one! Among many exciting accomplishments:
App State completed the expansion of our five-star, accredited Child Development Center that nearly doubled the amount of children — an additional 54 students — the center can support. This expansion will assist the campus community by providing more students, faculty and staff access to high-quality, affordable child care through the university.


Dr. Baker Perry traveled to the highest peaks on earth to install and maintain automatic weather stations. Data from the stations can help communities respond to climate risks that impact more than 53 million people.


Our student-run solar vehicle team, Team Sunergy, took second place in this summer's American Solar Challenge, and for the second year running, brought home the event's prestigious Electrical Design Award.


During the 2022 Appalachian Energy Summit, we announced $1.6 billion in avoided energy costs for the UNC System. App State's portion of this savings was $62.4 million.


June 30 marked the conclusion of the best fundraising year the university has had in a decade, crossing the $36 million mark, with just over $31 million in cash gifts. ACCESS Scholarship Program, the Appalachian Fund, College of Fine and Applied Arts, Reich College of Education, University Libraries, Yosef Club and An Appalachian Summer Festival had record fundraising years. Our endowment portfolio grew to $150 million, more than double its value since I arrived in 2014.
We are making progress with two key initiatives begun last academic year:
App State received $54 million in the biennial budget for its first academic building of the university's Innovation District — the Conservatory for Biodiversity Education and Research — which will create cross-disciplinary collaboration and encourage K–12 partnerships. Phase one also includes two public-private-partnership projects: faculty and staff housing units, which will help meet App State employees' housing needs in Boone, and a zero-carbon district energy system that will begin to transition campus away from steam power.


The App State @ Hickory Campus is progressing on schedule as we prepare to welcome students in fall 2023. If you have traveled through Hickory recently, you may have seen some new signage on the building, including our signature block "A" that was installed on the side of the building facing Highway 321 last week. We are continuing to partner with leaders in the Hickory area to ensure we offer academic programming that benefits the entire region, and we will provide regular updates throughout the year.
On Wednesday, we hosted senior leaders from Blue Cross and Blue Shield of North Carolina at the Beaver College of Health Sciences' Levine Hall as part of their statewide Extra Miles Tour. The delegation toured the building; a team from App State shared information about the programs offered through our strong partnership; and together we envisioned more possibilities for the future. Blue Cross and Blue Shield of North Carolina has supported our mission for many years, and we appreciate their commitment to improving health in North Carolina and their understanding of the distinctions among the rural areas of our state.
This weekend, Provost Norris and I will spend time with the Faculty Senate during their annual retreat. This is an important opportunity for us to discuss the near and long-term future of our university.
Next week, we will cut the ribbon on the App State Academy at Elkin — the university's second lab school. We are the only UNC System institution to operate two of the UNC System's nine lab schools — the App State Academy at Middle Fork and the App State Academy at Elkin. The principals, teachers, staff and students at both schools are excited to begin their new school year!
Each of these accomplishments serves as a testament to App State's commitment to provide a better future for the people of our state, nation and world — and I am proud we are leading the way.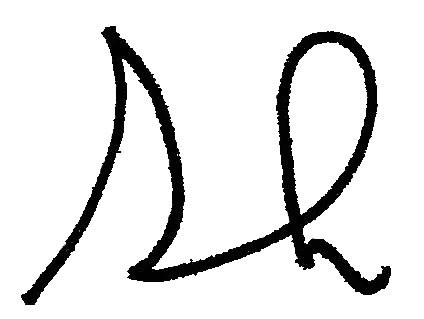 Sheri Everts, Chancellor