Last Updated on December 11, 2020 6:32 pm
Friday, December 11, 2020
Today as we celebrate our second virtual 2020 Commencement, we can be proud of our perserverance and steadfastness during these past months. Even as we complete the final days of the fall 2020 semester, we continue with our COVID-19 response operations.
So far this week, we have administered 949 COVID-19 tests with 25 positive results, or 2.6%. We can attribute many of these cases to travel over the Thanksgiving break. Because the North Carolina Department of Health and Human Services considers clusters to be active until there have been no cases in isolation for a 28-day period, we still have four clusters associated with residence halls that are considered active, but there are no active cases in any active clusters. We are not using any of our quarantine/isolation space inventory at this time. We continue daily updates to our COVID-19 dashboard, and will update it on Monday with this week's final testing results.
We will continue offering free COVID-19 testing events through next week, and will begin next semester's testing schedule on Jan. 4. I am pleased to see that in addition to faculty and staff, students who remain in Boone continue to take advantage of opportunities to be tested for COVID-19. Throughout the incredible challenges COVID-19 has presented this year, our students remain dedicated to protecting the health and well-being of our community. They exhibit this through their proactive behavior — participating in COVID-19 testing and wearing face coverings — and throughout the semester they have been actively engaged in several peer-to-peer efforts to help slow the spread of COVID-19.
Today, we are hosting our second virtual commencement ceremony — which you can view here — to honor more than 1,700 App State graduates. We celebrate the Class of 2020, and applaud their grace, perseverance and unwavering resilience. They have earned one of the most significant achievements of their lifetimes while overcoming the tremendous challenges of a global pandemic unlike anything the world has seen in more than a century.
This year — perhaps more than any other in our institution's history — our faculty and staff have demonstrated their unwavering commitment to helping our students achieve their dream of graduating from App State. You have earned this day as well and we honor your contributions.
Faculty — through your teaching, research and service you have made a transformational difference in the lives of these outstanding graduates. Your mentorship of our graduates throughout their academic careers will have a lifelong impact.
Staff — you have supported and worked alongside our graduates as they faced each obstacle placed before them. You have helped them establish lasting connections that will endure time and distance.
During this occasion, we also extend our deepest gratitude to our App State families and friends, who have served as role models, supporters and cheerleaders for our graduates. This is your celebration as well. We are grateful for your investment in our amazing students.
I am moved by the thoughtful messages and good wishes that have been flooding social media even before our ceremony. I've shared a few below. We are collecting more on our commencement website:
"I go from a 'student of teaching' into a 'teacher of students' in less than a week! ???"
"… A virtual graduation is definitely not what I was expecting, but then again this whole year was very unexpected. I'm so thankful to be able to graduate from such an amazing school and I definitely wouldn't take back any moment from my four years here. … As a first-generation college graduate, I am proud of this accomplishment and can't wait for what's next! ❤️ ?"
"Join us in raising a glass (or a coffee cup) to the 1,700 graduates of the #AppStateClassof2020. Excited to watch featured commencement speaker and @Appstatecomdept alum @JohnCarterWBTV."
This year, we have adjusted to new ways of celebrating the important moments in our lives and, moreover, we clearly recognize the importance of doing so. I am profoundly thankful we are able to honor our graduates today, and regardless of our mode of celebration, the value and significance of this occasion cannot be overstated.
Congratulations, Class of 2020!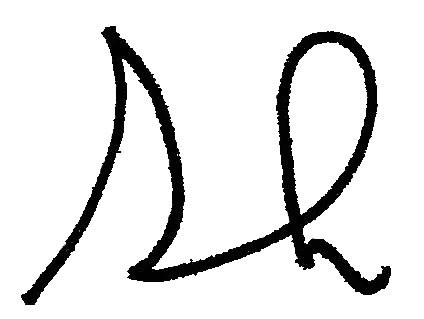 Sheri Everts, Chancellor