Last Updated on January 9, 2021 6:58 am
Friday, January 8, 2021
On Jan. 6, Gov. Roy Cooper announced an extension of North Carolina's Modified Stay at Home Order to last until at least Jan. 29. Additionally, the North Carolina Department of Health and Human Services (NCDHHS) issued an advisory secretarial directive with immediate actions we should all take to protect ourselves and others. Read the FAQ document here. Please take advantage of App State's free testing events, and remember to regularly check the university's testing schedule, as winter weather can impact these operations.
This week, we conducted 818 COVID-19 tests with 26 positive results, or 3.2%. While this is well below our statewide rate of 13.9%, it is the highest positivity rate we have seen since October.
All university-related clusters identified last semester have moved into inactive status.
We are using less than 1% of our isolation/quarantine inventory at the present time, and we continue to provide isolation/quarantine support to students who need it throughout the winter break.
We have had no documented cases of classroom transmission of COVID-19.
While our campus numbers are not a cause for current concern, we are cognizant that across the state cases of COVID-19 are high and Watauga County's case counts have been steadily rising. Data modeling indicates a peak in this latest wave of COVID-19 cases is likely to occur in the western part of the state in the next 1-2 weeks, and we are seeing a strain on local and regional hospitals. State and local data trends are concerning as students prepare to return to Boone and, in particular, to live in residence halls on campus.
After careful review of the current data and positive case trends locally and statewide, we have made the decision to delay the return to campus. Classes will begin on Jan. 19 as scheduled and will meet online until Feb. 1.
Students with residence hall contracts will receive a message from University Housing with new move-in assignment dates, adjusted rental rates and new COVID-19 re-entry test deadlines on Monday.
For classes not originally scheduled to meet 100% online, course schedules will indicate that the class is scheduled to meet online until Feb. 1.
Students who need in-person lab access, clinical assignments, and student teaching should work with their faculty, clinical supervisors and schools to continue their mode of instruction.
Academic Affairs will follow up with specific guidance for students and faculty next week.
University operations and staffing will resume as scheduled on Jan. 12.
As we did prior to the winter break, we will continue to maximize teleworking to the extent possible in order to reduce opportunities for exposure. Staff who need to be on campus to perform all or part of their work will continue to do so.
Student employees should reach out to their supervisors to determine whether their work can be performed remotely the first two weeks of the semester.
As communicated prior to the break, campus building access will vary through Jan. 18. A key or card swipe may be required for access. Contact your department chair or administrator with questions.
Human Resources will send additional employee return-to-work guidance next week.
Our COVID-19 response team is preparing for vaccine distribution.
In my last message to campus, I shared that the UNC System Office will continue to coordinate with NCDHHS about distribution of a vaccine to university students and employees. The university will not independently procure, store or distribute COVID-19 vaccines.
We do have an agreement in place with AppHealthCare, the local public health department, to serve as a distribution site for vaccines for students, faculty and staff.

We do not have a vaccination timeline to share at this time. Vaccine availability varies state- and nationwide, and the planning and distribution is managed by public health at the state and local levels.

AppHealthCare has developed a form for those who wish to receive the COVID-19 vaccine. If you would like to receive the vaccine, please fill out public health's vaccine interest form.
We will share additional information about vaccine distribution in upcoming weekly operations updates.
I appreciate the work of the many staff and faculty who have been planning steadily for weeks, preparing for different contingencies for the spring semester, as well as those who, this week in particular, have helped with the final details of planning for this scenario.
In addition to my weekly messages, please remember to continue checking your email and carefully read your weekly operations updates, which will begin again next week. Both messages include important logistical information and keep our campus informed of the latest information. These messages are also posted to the university's coronavirus website.
Everyone please stay safe, and for those of you who are in Boone today, if you can, spend a little time outdoors enjoying this beautiful snow.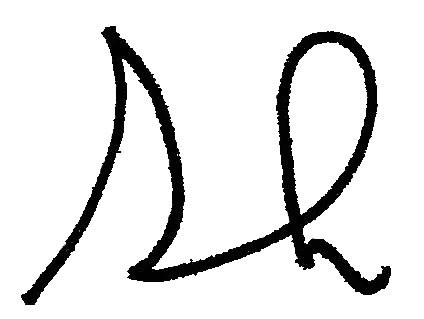 Sheri Everts, Chancellor