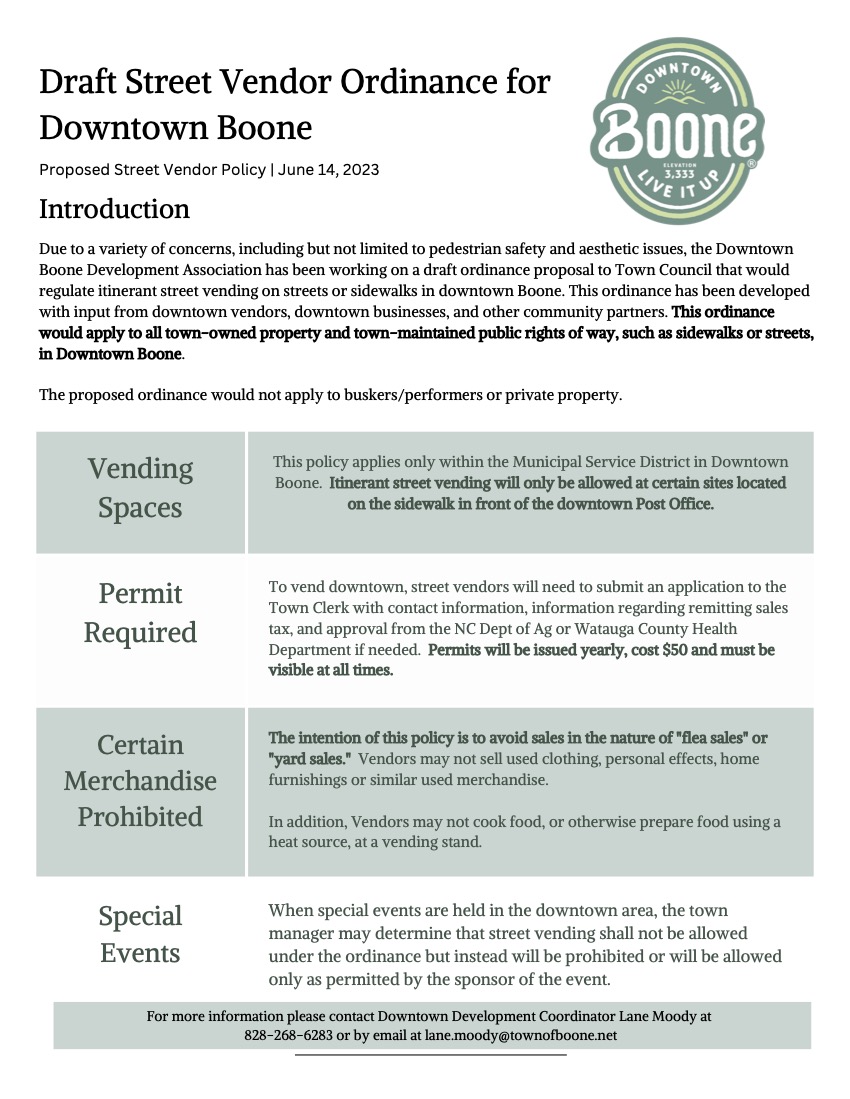 Last Updated on June 15, 2023 9:35 am
The Downtown Boone Development Association has been working on a draft ordinance proposal to Town Council that would regulate itinerant street vending on streets or sidewalks.  This week the Board, with guidance from the Town Attorney was able to finalize a draft for review. The draft ordinance and an outline are below.
The Board set a meeting for public comment next Tuesday, June 20, 2023, at 8:30 am in the Community Room at the Appalachian Theater, with an opportunity for people to attend virtually if needed.  If you wish to comment in person or virtually please sign up with Lane Moody by either calling 828-268-6283 or email Lane.Moody@townofboone.net. Public comment will be held for the first 45 minutes of the meeting.