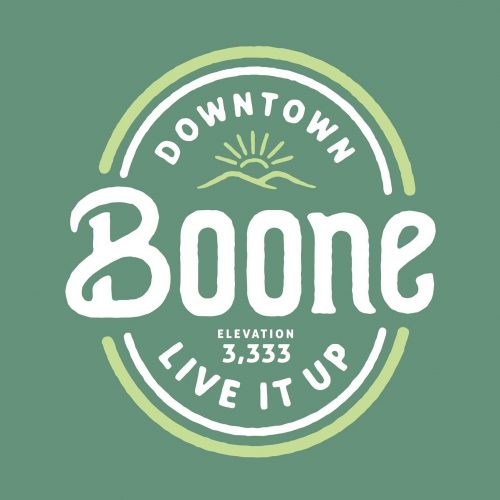 Last Updated on December 17, 2019 4:28 pm
Come join the Town of Boone in kicking off the holiday season with Festive First Friday on December 6, 2019, as downtown Boone will play host to a special event jam-packed with fun and festivities for the entire family. This evening of free family fun promises to have something in store for everyone.
All of downtown Boone will be celebrating the start of the holiday season. At the Watauga Library, the Grinch will make a special appearance and then will lurk around downtown for photos, but even his presence can't put a damper on the yuletide cheer. The Turchin Center will open its doors from 6 to 9pm for a festive experience in the visual arts, offering free admission to six gallery spaces featuring a variety of contemporary art works by artists from across the region and around the world. Refreshments, hot cider, live music, kids' activities and plenty of holiday spirit will round out the fun and enriching arts experience at the Turchin!
Town Hall will be open for face painting and to serve snacks, hot chocolate, and cider. At the Downtown Boone Post Office, Mrs. Claus will be greeting everyone with cookies and milk. Children will be able to write their own personal notes to Santa Claus that can be placed in a special mailbox designated for the North Pole. To top things off, Santa Claus himself will be spending time at the Mast General Store throughout the evening from 4:00 to 8:00 PM and children are invited to stop by to visit and take pictures with jolly old St. Nick.
The celebration will begin at the Jones House at 5:30 PM for the Annual Solar Tree Lighting. The Appalachian Youth Chorale and the Watauga High School Honors Choir will perform a holiday concert on the Jones House porch, as well as lead guests in singing a few carols. Following these performances, Mayor Rennie Brantz and Town Council Members, with the help of the ASU Sustainable Energy Society, will officially usher in the holiday season in Boone with the lighting of the Jones House Christmas Tree at 6:30 PM. Guests are invited to stick around for a special performances by ASU a cappella group, the Enharmonix, and for a reception in the Mazie Jones Gallery showcasing the exquisite abstract artwork of Rachael Van Dyke.
In addition to all of this, a portion of Depot Street will be closed to traffic to accommodate even more fun. Keep your eyes open for an exclusive sneak preview performance by the Carolina Snowbelles, who will hold their holiday show at the Appalachian Theatre the following weekend. Other local singing, dance, and clogging groups will also be around to help set a festive atmosphere. Food trucks will be present for individuals and families hoping to grab a quick bite and local restaurants will also be open for dining. On Howard Street, downtown guests will have the opportunity to enjoy a horse drawn carriage ride and kids can participate in a special marshmallow "snowball" fight. As always, many downtown businesses will stay open extended hours for those hoping to stay caught up on their holiday gift shopping.
All of these festivities are a lead-up to the Town of Boone's Annual Christmas Parade, which will take place the following weekend on Saturday, December 14 at 11:00 AM. The parade will travel east along King Street between Poplar Grove Connector and Hardin Road. This portion of road will be closed and traffic will be redirected for the duration of the event, so parade guests are encouraged to arrive downtown early to avoid delays. Following the parade, everyone is invited to the Jones House to enjoy cookies and hot cider. Individuals or groups interested in participating in the parade may fill out their application online at joneshouse.org or contact the Jones House at 828-268-6280 for more information.
Festive First Friday and the Boone Christmas Parade are hosted by the Town of Boone in conjunction with the Downtown Boone Development Association. For more information about these events and other great things happening in Boone, visit joneshouse.org or downtownboonenc.com.