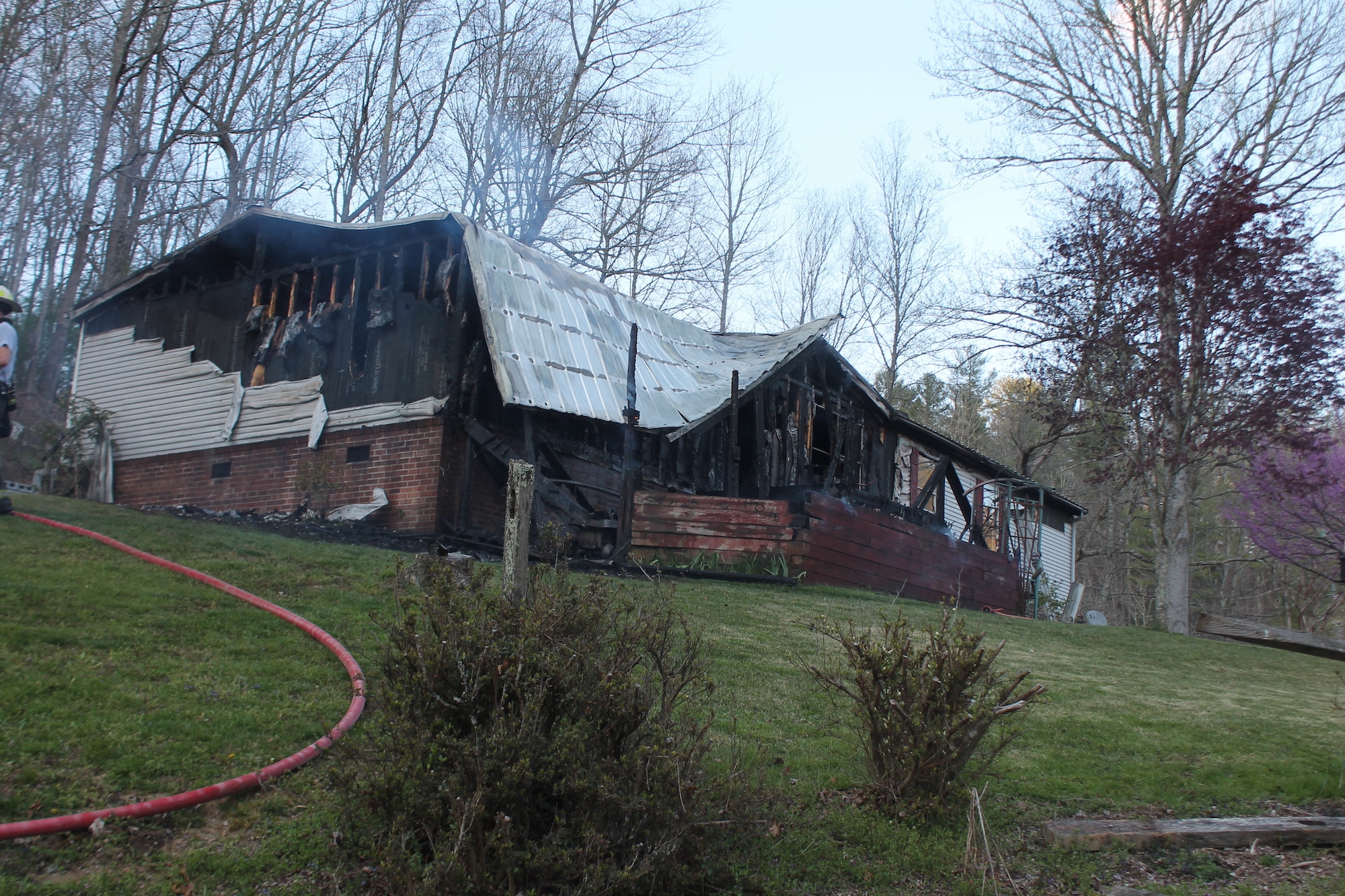 Last Updated on April 21, 2021 7:51 am
A home in the Cove Creek community is a total loss after being destroyed by a fire started by a lawn mower.
The fire, at 184 Will T Baird Road, began when the home owner finished mowing the yard then parked the mower in its usual parking spot under the front deck, only to discover minutes later the mower was on fire and caught the porch on fire leading to the house fire. That information according to Watauga County Fire Marshal Taylor Marsh.
Marsh tells WataugaOnline.com that two people were in the home at the time but escaped. Red Cross is assisting the occupants.
The fire was dispatched out around 6 pm Monday, took around 45 minutes to contain, and the last fire units cleared the scene around 8 pm. Cove Creek Fire, Foscoe Fire, Zionville Fire, Fire Marshal's Office, Watauga Medics, Watauga County Sheriff's Office and Red Cross all responded to the scene.
Fire units were dispatched back out around 2:10 pm today (Tuesday afternoon) due to it flaming back up. Cove Creek Fire, Foscoe Fire, Zionville Fire, Boone Fire, Beaver Dam Fire and Fire Marshal's Office were dispatched to the scene. The fire was controlled for the second time just after 3 pm.
Marsh would like to remind everyone that with the mowing season here be mindful of parking recently operated lawn mowers near anything combustible.
Some of the common reasons lawn mowers catch fire are:
Fuel Hazards
Dry grass gets stuck in the mower deck
Metal blades strike rocks
High grass
Fuel vapors around a hot muffler
A gas cap leak or sloppy fueling
A short in the circuit board
Photos: Watauga County Fire Marshal's Office