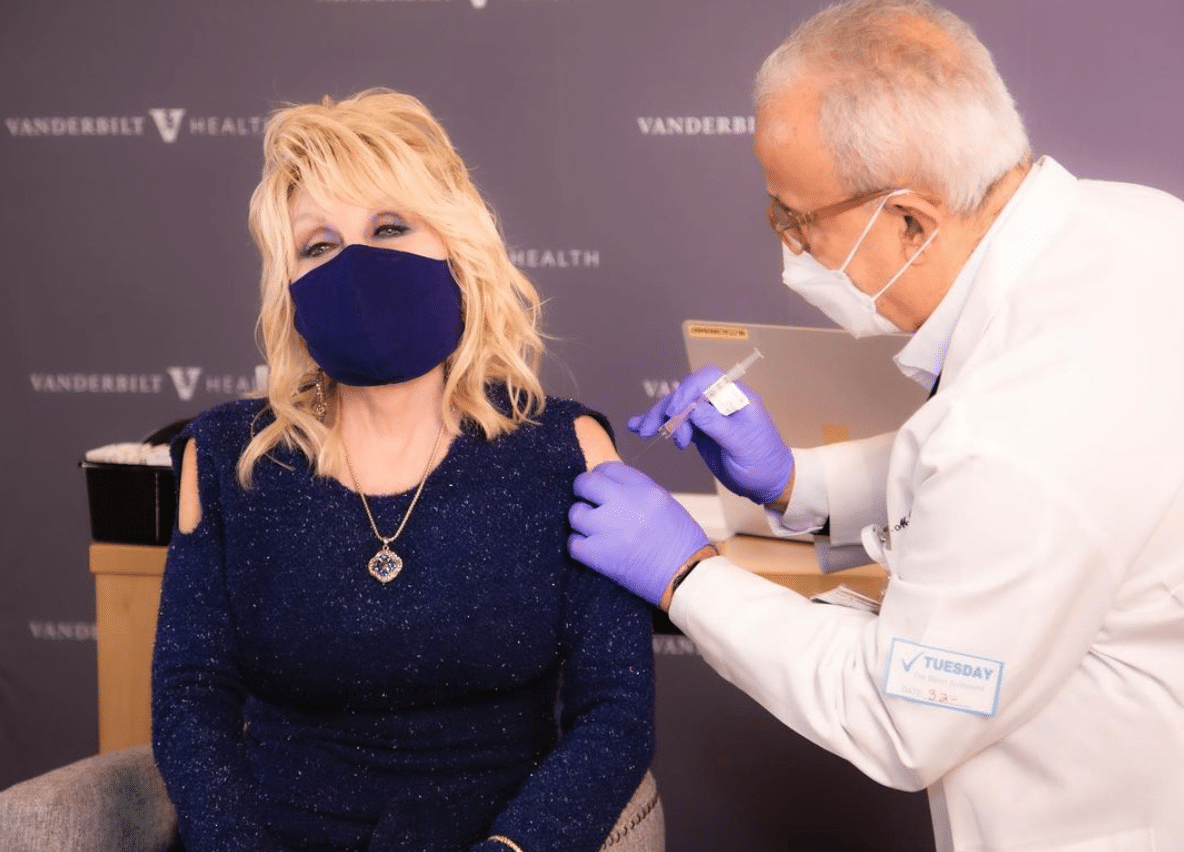 Last Updated on March 2, 2021 7:36 pm
Legendary entertainer Dolly Parton shared via social media that she took her first COVID-19 vaccine today. "Dolly gets a dose of her own medicine." was the caption in the video.
Parton, age 75, donated $1 million to Vanderbilt University in April 2020 to help find a cure for Covid-19.
Dolly also reworked some of the classic lyrics to "Jolene". "Vaccine, vaccine, vaccine, vaccine. I'm begging of you please don't hesitate."