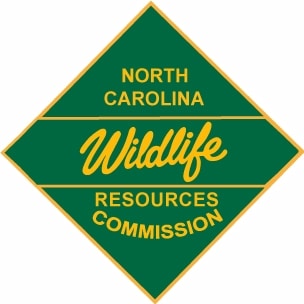 Last Updated on October 2, 2022 5:59 pm
RALEIGH, N.C. (April 21, 2020) — Results from the N.C. Wildlife Resources Commission's annual deer harvest summary indicate hunters across the state reported harvesting 161,940 deer during the 2019-20 hunting season — a 6.7 percent increase compared to the average harvest the last three seasons.
Of the deer harvested, 51.1 percent were antlered bucks, 4.5 percent were button bucks and 44.4 percent were does. Most deer were harvested with a gun (76 percent), followed by blackpowder (10.9 percent), bow (7.3 percent) and crossbow (5.8 percent). Table (PDF)
Deer harvests increased in all zones except for the Northeastern Zone, which saw a 2 percent decline. In the Western Zone, deer harvests increased by 20.8 percent; 9.6 percent in the Northwestern Zone; 8.6 percent in the Central Zone; and 6.7 percent in the Southeastern Zone. Deer Zone Map (PDF)
The variation in harvest (PDF) from year to year and from zone to zone is something biologists expect to see and is due to a number of factors that can include weather, mast (acorn and berries), disease, hunter effort, harvest selectivity, reporting compliance and rule changes.
2019-2020 was the second hunting season following implementation of significant rule changes intended to improve herd condition across the state. These changes included a statewide antlered bag limit of two and an anterless bag limit of four.
"Changes in population demographics can take several years, but early reported harvest and other supporting data indicate we're moving closer towards meeting density, sex ratio, and age structure objectives across most of the state," said Jon Shaw, the Commission's deer biologist.
Other reported findings include:
Deer harvested on game lands comprised 3.2% of the total harvest.
Dog hunting comprised 20.1% of the harvest in counties where hunting deer with dogs is permitted.
Eighty-one municipalities and communities participated in the Urban Archery Season or Community Deer Management Assistance Program, and harvested mostly (88.9%) antlerless deer.  These programs focus harvest on does to maintain lower populations in these areas.
Forty-nine properties participated in the Deer Management Assistance Program and harvested 789 deer.
Reported harvest data provide valuable trend information that biologist use, in combination with other recurring agency surveys and biological data, to monitor the herd.
"We primarily focus on long-term trends rather than annual variations to monitor the population and have observed increasing trends in deer harvest in western North Carolina, likely due to an emerging deer herd and improved deer habitat on private lands," Shaw said. "Across most of the Northwestern and Central Zones we have relatively stable harvest trends, while in large portions of Eastern North Carolina, we've observed declining trends in harvest and deer numbers for a number of years. This year's reported harvest data may be an early indication that those trends are stabilizing or possibly increasing in many areas of Eastern North Carolina."
The Commission posts annual harvest summaries on its website, as well as live harvest reports, which are available anytime throughout the hunting season. For more information, visit the Commission's white-tailed deer page.
Due to the COVID-19 virus, the sales counter at the Wildlife Commission's headquarters in Raleigh is closed. We encourage the public to visit our website, www.ncwildlife.org, to purchase fishing, trapping and hunting licenses and to renew a vessel registration. The Commission's License, Vessel Registration, and Wildlife Helpline Call Centers are open from 8:00 a.m. – 2:00 p.m., Monday-Friday. For the most up-to-date information on agency-related closures, cancellations and postponements visit ncwildlife.org/covid19.
| | | | | | | | | | | | |
| --- | --- | --- | --- | --- | --- | --- | --- | --- | --- | --- | --- |
| | Sex and Age of Harvest | | | | | Harvest By Weapon Type | | | | Location | |
| County | Antlered Bucks | Button Bucks | Does | Total | Antlered Bucks/Sq. Mile | Gun | Black Powder | Bow | Crossbow | Game Lands | Other Lands |
| Ashe | 1,277 | 145 | 1,185 | 2,607 | 4.53 | 1,564 | 685 | 169 | 189 | 42 | 2,565 |
| Avery | 586 | 33 | 257 | 876 | 3.93 | 521 | 44 | 130 | 181 | 38 | 838 |
| Watauga | 849 | 53 | 730 | 1,632 | 6.32 | 986 | 307 | 165 | 174 | 9 | 1,623 |