Last Updated on December 29, 2014 3:18 pm
A warm late December Saturday indeed for Watauga County, so warm in fact that Boone was the hottest spot in the state and nearly the whole region during the 1pm hour.  While 65 degrees was recorded at Watauga Medical Center, for official temperature records the Boone 1Se station recorded 64 which would tie for second place for the date.
The all time high for the month of December is 73 set on Dec. 7, 1939 and Dec. 12, 1931; followed by 72 on Dec. 8,1988, 70 on Dec 9, 1939 (all four marks are for Boone) and 69 in Blowing Rock on Dec 8, 1956. The all time high for any date is 96 degrees in Boone on July 10, 1936.
In keeping track of weather records it's important to note that the records for Boone relies on three different sources. Temperatures, rainfall and snowfall measurements from Boone COOP station 310977 from 1929-1980 and Boone 1Se 310982 from June 1980-present are used. Watauga Medical Center reporting station KTNB is used for wind measurements.
Below you can see temperature readings across the state just after 1:30pm.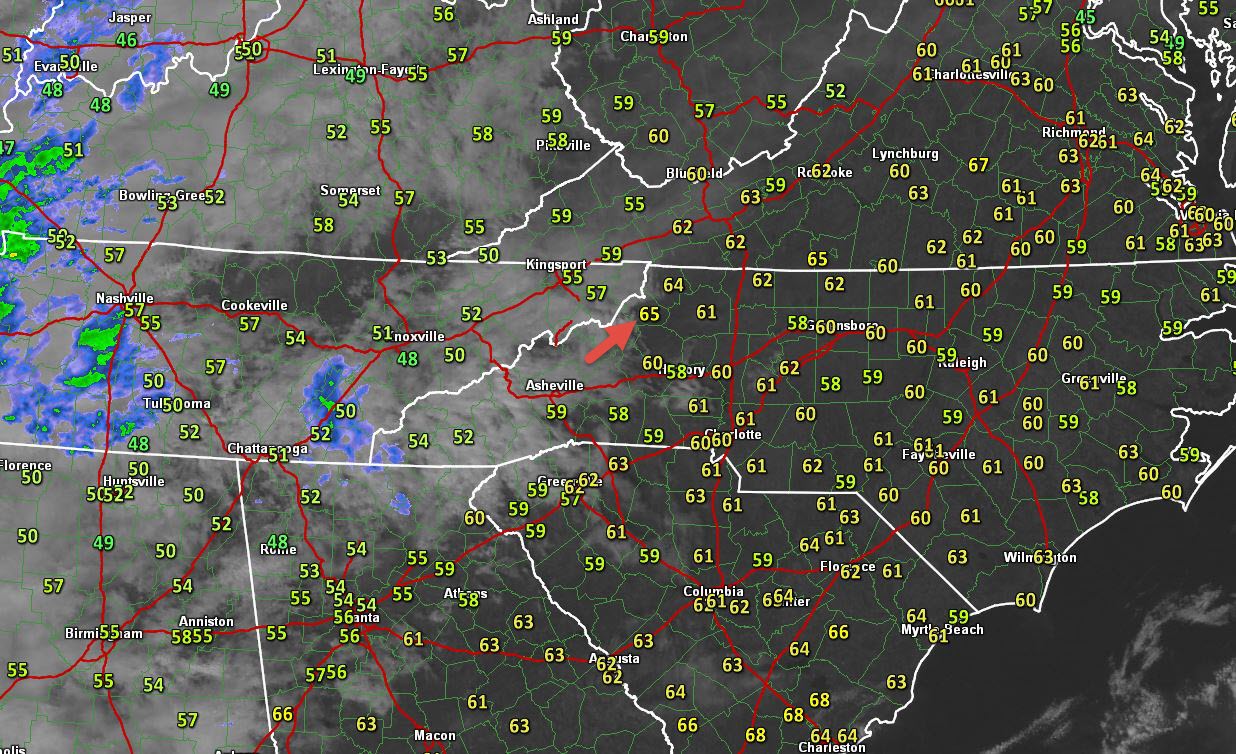 Temperature readings from the Watauga Medical Center Reporting station