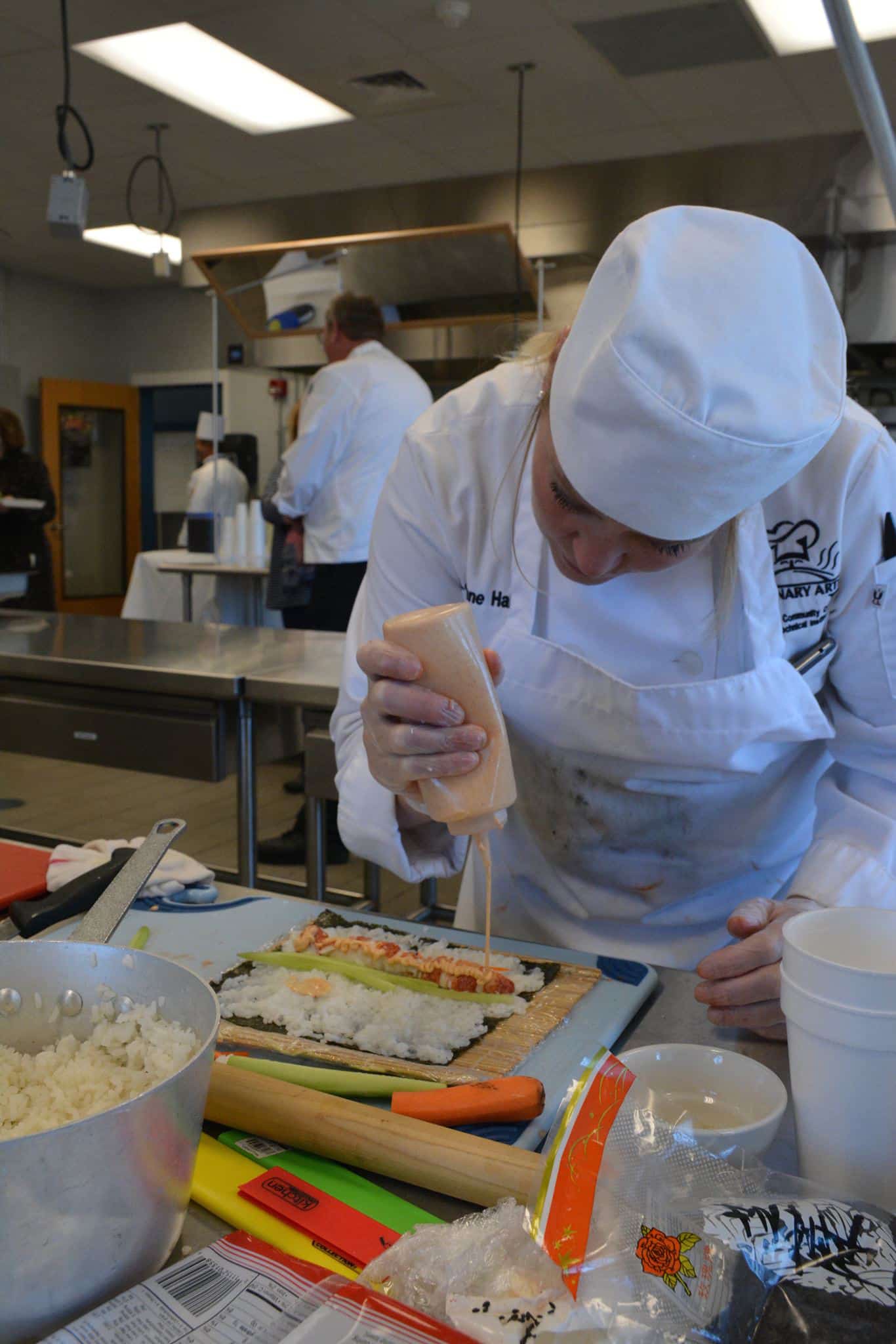 Caldwell Community College and Technical Institute's Watauga Campus Culinary Arts program will once again be offering their popular "Carry Out Cuisine" events during the Fall 2023 semester to the general public and will also host "Chef's Table" Dining Experiences during each event. The menus will be a celebration of various global cuisines with each menu centered around global destinations with signature flavors and dishes from around the world.
Both the "Carry Out Cuisine" and the "Chef's Table" events give the public an opportunity to enjoy gourmet fare at a reasonable price, while also helping CCC&TI's Watauga Campus Culinary Arts students apply their classroom knowledge in a real-world setting.
Meals are $20 per person and reservations are recommended. Pick up times are 4:30 to 5:30 p.m. at the Watauga Campus Kitchen, Building W141, Room 102. For those without reservations, meals will be available while supplies last. Cash only payments will be collected when meals are picked up on the day of service.
A limited number of tickets to the "Chef's Table" Dining Experience will also be available during each Carry Out Cuisine event. "Chef's Table" Tickets are $25 each. Diners at the Chef's Table watch as meals are being prepared by the students and enjoy tableside service in the Culinary Arts Kitchen. Reservations are required ahead of time for seating at the "Chef's Table."
Following are dates and themes for each of the Fall Semester Carry Out Cuisine and Chef's Table Events:
Tuesday, September 12, 2023: Celebrate Middle Eastern Countries
Menu: Fattoush (Lebanon Bread Salad); Keftedes Giouvetsi (Greek Meatballs in Tomato Sauce with Orzo Pasta); Zeytinyagh Taze Fasulye (Green Beans with Olive and Tomato); and Galaktoboureko (Greek Custard Pie with Syrup)
Tuesday, Oct. 17, 2023: Celebrate Vietnam, Thailand and Indonesia
Menu: Tom Yam Kung (Hot and Sour Shrimp Soup); Thit Kho Tau (Caramelized Pork Belly)
Nasi Uduk (Coconut Rice); Sala Lobak (Cabbage with Red Pepper Sauce); and Sans Rival( Cashew Meringue Torte)
Tuesday, November 14, 2023 – Celebrate South America
Menu: Ensalada de Quinua con Frijoles Negros y Choclo (Quinoa salad with Black Beans and Corn); Pabellon Criollo (Beef in tomato sauce with Black Beans, rice and plantains); and Flan (Caramel Custard)
For more information or to reserve your tickets for any of these Carry Out Cuisine or Chef's Table events, contact Chef Robert Back at 828-297-3811 ext. 5222 or by email at rback@cccti.edu.