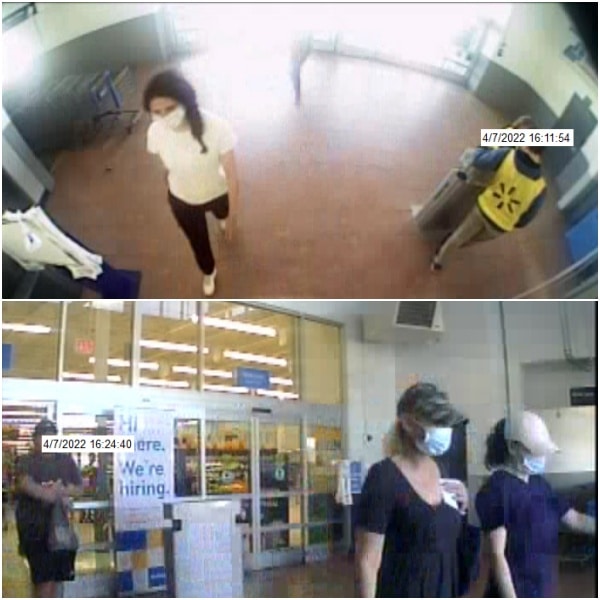 Last Updated on April 28, 2022 10:12 am
High Country Crime Stoppers and Boone Police seek the public's assistance in solving the following crime:
On April 8, 2022, three unidentified females entered Walmart, located at 200 Watauga Village Drive in Boone, North Carolina. Two of the females went to the customer service counter, while the third loitered in front of the customer service area.
The two females at the counter requested to purchase a gift card. Once the cash register opened, the female wearing a camouflage hat and dark colored dress reached into the register and took an undisclosed amount of cash. The female wearing a light colored hat and dark colored shirt distracted the cashier.
The three unidentified females left the store in a black Mercedes Benz SUV with a New Jersey license plate.
The Boone Police Department is asking that anyone with information regarding the breaking and entering or of the identity of the suspect(s) in this crime or any other crimes, is asked to call Crime Stoppers at 828-268-6959 / 828-737-0125 or the Boone Police Department at 828-268-6900. You may also submit a Crime Stoppers Tip via our website at https://www.tipsubmit.com/webtips.aspx?AgencyID=1251. All information will be kept confidential.