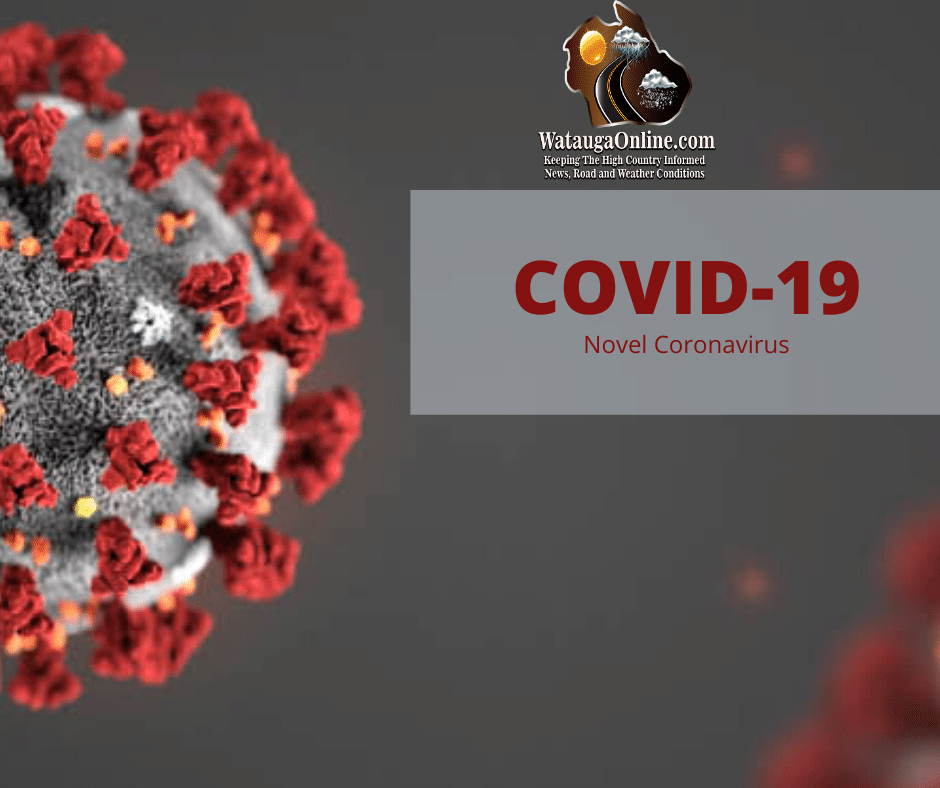 Last Updated on February 12, 2022 7:04 pm
As information and news continues to unfold regarding Coronavirus (COVID-19), literally by the minute, here's the latest local information as of late Thursday afternoon. Each link will open in a new window or tab.
The number of positive COVID-19 cases in Watauga County rose to 4, as announced by AppHealthCare on Thursday. For more information visit this link.
Today's COVID-19 test numbers for Alleghany, Ashe & Watauga can be found at this link.
The latest confirmed COVID-19 cases in North Carolina was 636, according to the North Carolina Department of Health and Human Services at 12:36 am. The completed test in the state was 12,910.
Information from the John Hopkins Coronavirus Resource Center reports the number of confirmed cases for North Carolina at 680 as of 5:28 pm. The United States total was 80,021 with 1,136 deaths – 281 of those in New York, also as of 5:51 pm.
Watauga County officials announced the limitation of short term rentals. More information at this link.
Ashe County government officials announced on Wednesday evening short term rentals limitations. More information at this link.
Hospitality House Updates Homeless Services Protocol. Read more by clicking here.
Domestic Violence Victims Have Access To Courts During Pandemic, Victims can obtain restraining orders through remote access. The High Country office, located in Boone, serves Alleghany, Ashe, Avery, Mitchell, Watauga, Wilkes, Yancey counties. More information at this link.
North Carolina Receives Federal Disaster Declaration for COVID-19. More information can be found here.