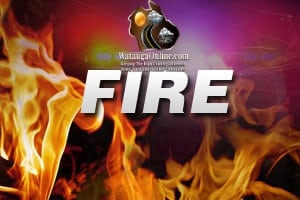 Last Updated on August 9, 2023 2:36 pm
Over the next week, a construction contractor will conduct small controlled burns of brush and undergrowth as part of the construction of App State's Innovation District.
What to expect:
Smoke may be observed in the area of Bodenheimer Drive.
The controlled burns are expected to take place over the course of a week as weather permits.
Access to the burn site is restricted to approved project management staff and construction crews. Contractor employees will be on site monitoring the burn activities and controlling access to the burn area.
Additional information:
The Innovation District will include the Conservatory for Biodiversity Education and Research, more than 150 faculty and staff housing units and a zero-carbon district energy system. Construction work for the conservatory and housing units began in late July with the installation of erosion control fences and the removal of trees. Trees and other native plants will be replanted at the site at the end of the construction period.
The majority of trees on the construction site are less than 100 years old. Those that have been removed for Innovation District construction have been evaluated and to the greatest possible extent will be utilized for construction material or firewood.
App State's Planning, Design & Construction team has worked with the Department of Biology to identify trees that will be used for lumber and furniture in the new conservatory.
An analysis by the Planning, Design & Construction team determined that burning the brush and undergrowth on site will expend 88% less diesel fuel than grinding the material and hauling it away during the mitigation process. It will also reduce traffic to and from the construction site.