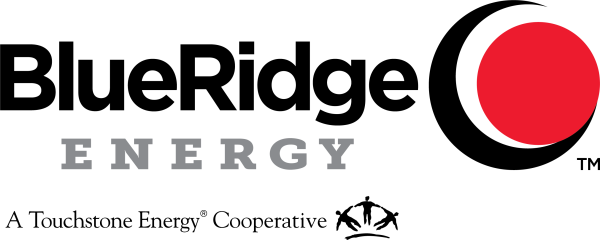 Last Updated on December 30, 2022 8:44 am
Lenoir, North Carolina (December 30, 2022) ­­– Unprecedented increases in the cost of fuel to generate electricity is impacting utilities nationwide and leading Blue Ridge Energy to implement a Wholesale Power Cost Adjustment (WPCA) on February bills.
The WPCA of $9 per 1,000 kWh monthly is the first in many years. It is a pass-through charge that goes directly to the cooperative's power provider.
"We have done everything possible to control and reduce costs to keep member's bills as low as possible and we will continue our efforts in this rising cost environment," said Doug Johnson, chief executive officer of Blue Ridge Energy. "Sustained, extreme increases are making it necessary to take additional measures," he said.
While the WPCA is a temporary charge, cooperative officials project the need for a WPCA throughout 2023 due to energy cost forecasts. However, the charge will be reduced or eliminated if the cooperative's wholesale power cost decreases. It could rise if wholesale power cost continues to dramatically increase.
"We do not like to pass along increases; we do so only when absolutely necessary," said Johnson. "We know this will be difficult and to help, we are working to distribute as much crisis heating assistance as possible through our Operation Round Up (ORU) program. We've created a special Neighbors Helping Neighbors campaign to assist in this effort. Our subsidiary companies are contributing, employees are making special donations and many others are also supporting the effort with special one-time donations.
The cooperative's Propane and Fuels subsidiary also helped in a very special way by committing to give $2 million to the parent cooperative from the subsidiary's reserves. This reduced the amount of the WPCA members would need to cover by $2 per month (based on the average usage of 1,000 kWh).
­"Our goal at Blue Ridge Energy is to do everything we can to protect our members from rising costs and to provide the lowest cost possible along with the best reliability and member care," added Johnson.
Members can help offset rising costs by taking energy efficiency steps. Blue Ridge members can get customized energy efficiency tips, energy savings ideas and other tools and programs available at www.BlueRidgeEnergy.com.
Look for more details on the WPCA in the January edition of Membership Matters, the member newsletterinside the Carolina Country magazine sent to all members.
Blue Ridge Energy is a not-for-profit electric cooperative serving some 78,000 member-owners in Caldwell, Watauga, Ashe, and Alleghany counties as well as parts of Avery, Alexander and Wilkes counties. Its Propane and Fuels subsidiary serves customers across the foothills and mountains of North Carolina as well as parts of southwest Virginia. Learn more at www.BlueRidgeEnergy.com.