Last Updated on March 16, 2016 4:58 pm
Voters in North Carolina passed a bond package on Tuesday that will not only have an impact statewide but locally too. The Connect NC bond will allow for $2 billion to be use for projects in 76 counties, while allowing for 50 year assets to be paid with 20 year financing.
$980 million will be spent at 17 of the state universities to improve teaching and research in the science, technology, engineering and medical fields. An additional $350 million will go to the community colleges, primarily for new construction, repairs and renovations on its 58 campuses. Another $309.5 million will be awarded to smaller cities and towns to build and repair water and sewer systems. Supporters of the measure were quick to note that there would be no new taxes or tax increases because of the bond.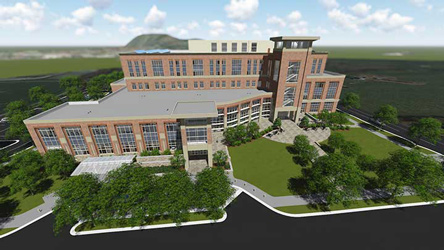 The High Country is represented with improvements for several projects in Ashe, Avery & Watauga. Among them are funds for Appalachian State's College of Nursing and Health Sciences, Caldwell Community College Watauga campus improvements and improvements to several state parks including Grandfather Mountain State Park, Elk Knob State Park, Beech Creek Bog State Natural Area, Mount Jefferson State Park, New River State Park and Yellow Mountain State Park. A list of projects for northwestern North Carolina is below. There are no transportation projects part of the bond.
On Wednesday, Governor Pat McCrory toured the state to thank voters for passing the proposal. "The people of North Carolina sent a strong message to the nation that working together can make a difference," Governor McCrory said. "This was a bi-partisan effort with Republicans and Democrats from the mountains to the coast, both in the legislative and executive branches, coming together to accomplish something that will have a significant impact for the next generation."
The National Guard will receive $70 million to rehabilitate Regional Readiness Centers in Burke and Wilkes counties as well as construct a new readiness center on Guilford County. Another $9 million will go toward the competition of the Samarcand Corrections and Law Enforcement Training Center in Moore County. Agriculture and consumers will benefit from Connect NC.  Approximately $94 million will be spent to construct a new Agriculture and Consumer Sciences Lab for veterinary, food, drug and motor fuel testing. An additional $85 million will go toward a new Plant Sciences Research Complex at NC State University.
For more information about projects statewide visit the Connect NC website.
3D view of Appalachian State's proposed Beaver College of Health Sciences