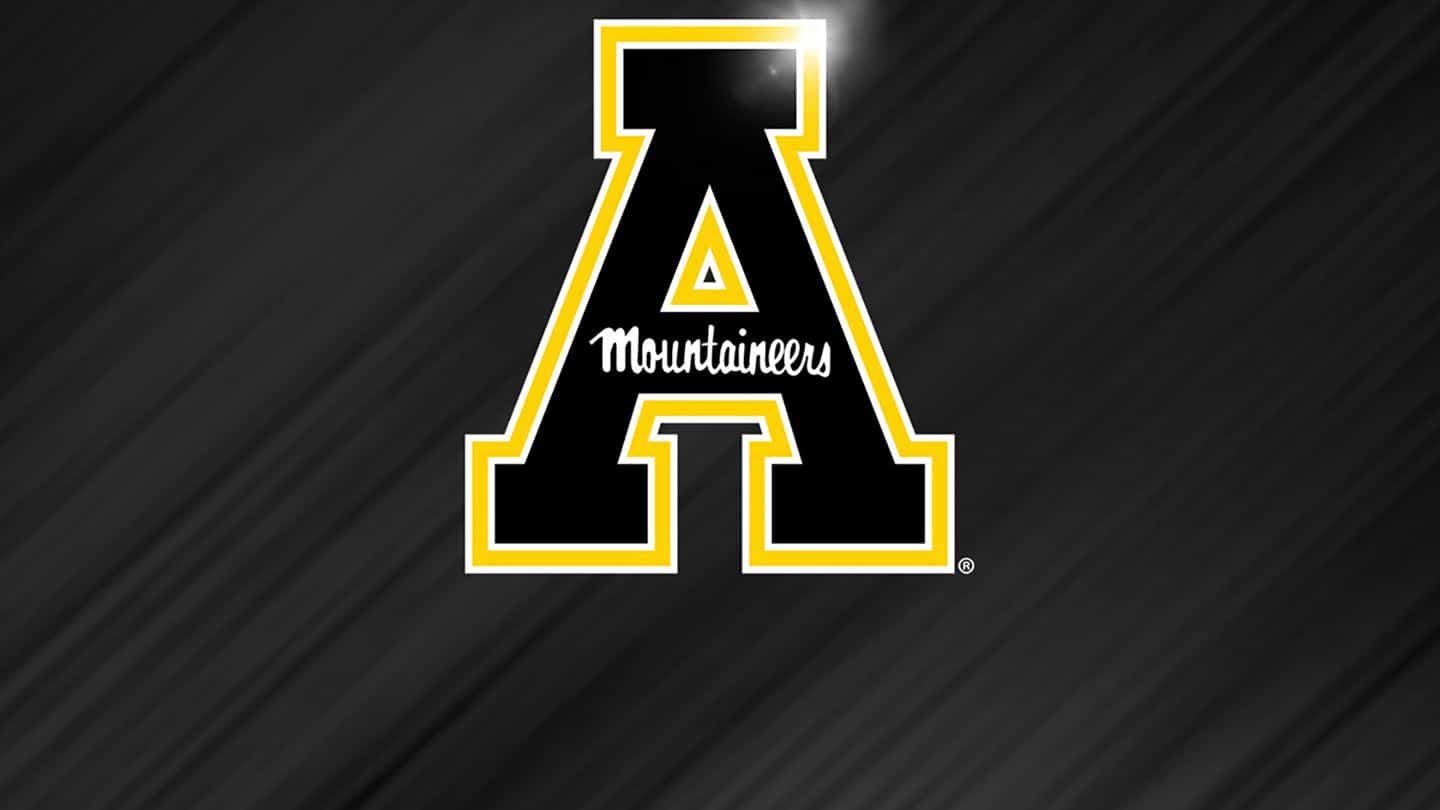 Last Updated on August 18, 2020 10:02 pm
Appalachian State University has confirmed a cluster COVID-19 outbreak associated with the AppState football team.
In a statement posted at 9 pm on Tuesday night, the university said:
Students, faculty and staff:
Appalachian State University and Appalachian District Health Department (AppHealthCare) have identified a cluster of 11 (7 students and 4 staff) COVID-19 active cases associated with the university football team. A cluster is defined by the North Carolina Department of Health and Human Services as a minimum of five cases with illness onsets or initial positive results within a 14-day period and plausible epidemiologic linkage between cases.
AppHealthCare has been in contact with the individuals, who have been instructed to recover in isolation. Public health staff have identified close contacts, who have been instructed to quarantine and who are being provided access to testing during their quarantine period. A close contact is defined as someone who has been within 6 feet of an infected person for more than 15 minutes.
After consultation with AppHealthCare and Chancellor Sheri Everts, Doug Gillin has suspended practice until further consultation warrants a change in status.
App State and AppHealthCare will work together to continue monitoring COVID-19 at the university and in our community and to keep the public informed.
The university continues working closely with public health and values this relationship, which has allowed for increased testing, consistent and transparent reporting to the university and Boone communities, and coordinated public health education measures.
Some key outcomes of this partnership include:
Every weekday, AppHealthCare, App State Athletics and App State Emergency Management meet to review confirmed cases and outline a plan of action to care for individuals who need to be in isolation or quarantine. Collaboration continues on the weekends between App State and the AppHealthCare case investigation team.
Protocols are in place to continue surveillance of cases to identify response testing as needed.
Below is information Public Health has shared with the university and High Country communities regarding COVID-19:
How to Protect Yourself
Wear a cloth face covering
Wash your hands often or use hand sanitizer
Wait at least 6 feet from others
Stay home when you're sick
Keep distance from others who are sick
Avoid touching your face
Avoid crowded areas
Clean and disinfect high touch surfaces in common areas like doorknobs, remotes, light switches, tables and handles.
COVID-19 Symptoms
Symptoms may appear 2-14 days after exposure. According to the Centers for Disease Control & Prevention (CDC), people with COVID-19 have had a wide range of reported symptoms. These include:
Fever or chills
Cough
Shortness of breath or difficulty breathing
Fatigue
Muscle or body aches
Headache
New loss of taste or smell
Sore throat
Congestion or runny nose
Nausea or vomiting
Diarrhea
People at high risk include anyone who:
Is 65 years of age or older
Lives in a nursing home or long-term care facility
Has a high-risk condition that includes:

Chronic lung disease or moderate to severe asthma
Heart disease with complications
Compromised immune system
Severe obesity – body mass index (BMI) of 40 or higher
Other underlying medical conditions, particularly if not well controlled, such as diabetes, renal failure or liver disease
People who are at high risk should stay home to the greatest extent possible to decrease the chance of infection.
Testing:
App State students who are concerned about symptoms they might be experiencing can contact Student Health Service at 828-262-3100; faculty and staff can contact AppHealthCare at 828-264-4995.
You should be tested if:
You believe you have symptoms of COVID-19.
If you have no symptoms and you are at higher risk for severe illness (you are 65 or older, you have an underlying health condition or chronic condition), or have been in close contact with someone who is known to have a positive result.
If you are someone working in a frontline role or essential business where social distancing is hard to maintain.
If you are a first responder, law enforcement officer, fire department staff member, or healthcare staff member, please reach out if you would like to be tested.
If you live in or work in a facility where social distancing is hard to maintain, like congregate living, healthcare facilities or home care.
You are part of a historically marginalized population who may be at higher risk for exposure.
You have attended protests, rallies, or other mass gatherings where you could have been exposed to someone with COVID-19 or could have exposed others because it may have been difficult to practice social distancing.
Testing locations:
COVID-19 testing requires pre-screening and an appointment. Please do not show up at a health care provider location without calling in advance. This will help your provider prepare should you need to be tested and lessen the potential exposure to others.
Faculty, staff and students can be tested by AppHealthCare Monday-Friday. AppHealthCare will serve anyone, regardless of ability to pay. To schedule an appointment, call 828-264-4995. Appalachian Regional Healthcare System and many primary care providers also offer testing.
For a list of testing locations in Watauga County, click here.
For a list of testing locations in Ashe County, click here.
For a list of testing locations in Alleghany County, click here.
Students who are concerned about symptoms should call Student Health Services at 828-262-3100 and ask to speak with a nurse.
Student Health Service offers COVID-19 tests for students on weekdays:
Molecular tests processed by an off-site lab (turnaround time varies, but is around 1 week).
Rapid antigen testing per current N.C. Department of Health and Human Services (NCDHHS) recommendations with same-day results; however, antigen testing is not quite as accurate as molecular testing.
In addition, Student Health Service is using an outdoor tent, located outside of the Miles Annas Building, for greater efficiency, speed and safety in offering COVID-related services.
Appointments are required; call 828-262-3100 before going to Student Health Service.
The North Carolina Department of Health and Human Services (NCDHHS) offers two additional tools to help you determine whether you should be tested and find testing sites:
As of July 31, NCDHHS updated their guidance on Antigen Testing for providers and laboratories. The updated guidance states, "Antigen tests are designed for rapid diagnosis of active infection by detecting viral proteins on the surface of SARS-CoV-2 virus (the virus that causes COVID-19) in nasal swabs or similar clinical specimens. This test works similarly to a rapid flu test. The results take about 15 minutes."
If you have a medical emergency, please call 911 immediately.
Managing Your Overall Health:
During this time, it is important to manage your overall health. There are resources available if you need to reduce anxiety or stress, are experiencing suicidal thoughts, need to better manage chronic conditions and more. Visit the North Carolina Department of Health and Human Services website.
AppHealthCare is available and on-call 24/7 to respond to public health emergencies. To reach us, call 828-264-4995 anytime and follow the prompts. AppHealthCare has set up a COVID-19 hotline at 828-795-1970 for information during regular business hours. We will continue to monitor COVID-19 in our community and will work to keep the public informed. Please visit our website for more information – www.AppHealthCare.com. You can also follow us on Facebook and Twitter.
Questions from agencies requesting support on COVID-19 response, planning efforts, etc. can contact preparedness@apphealth.com.