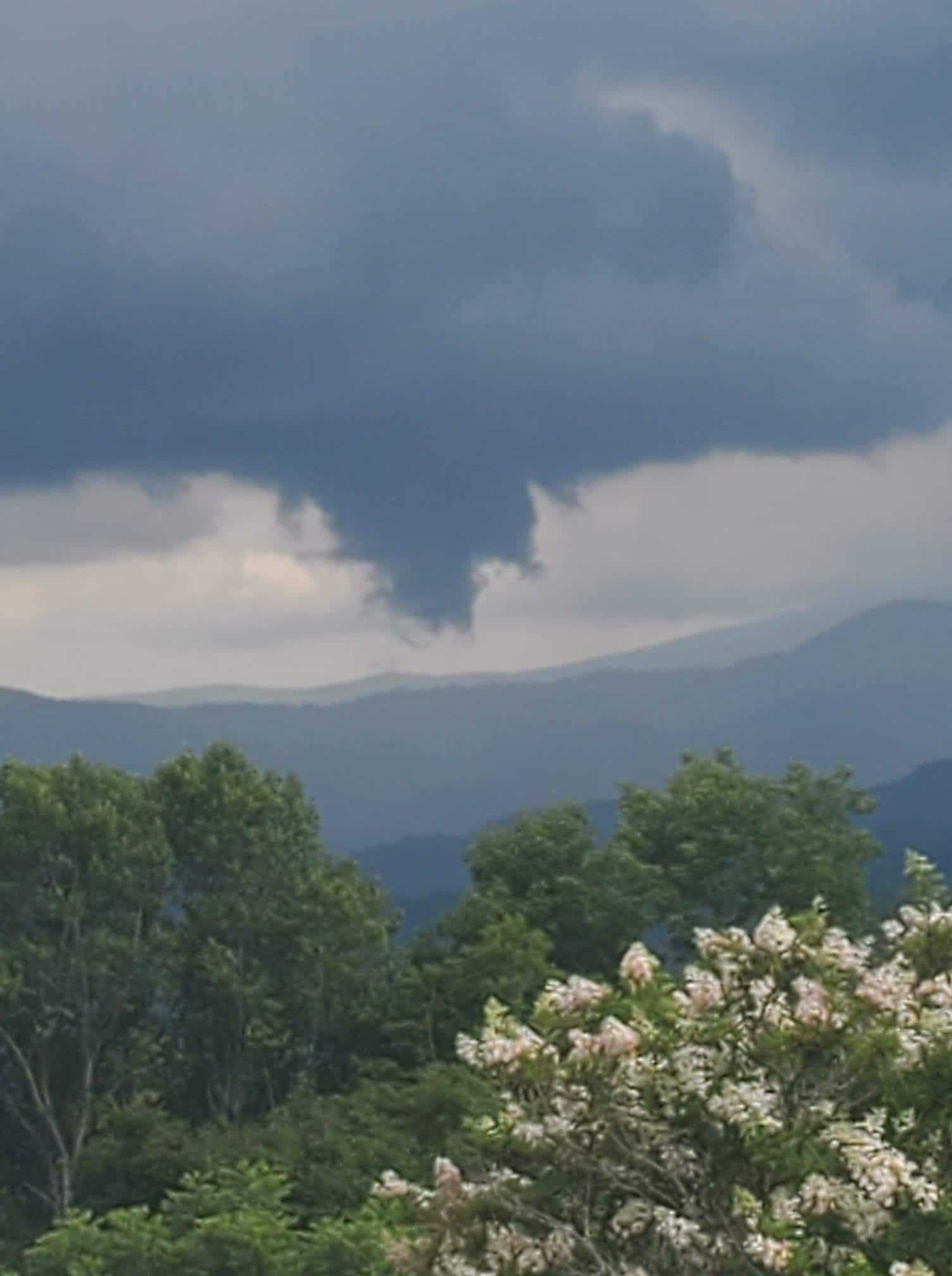 Last Updated on August 7, 2020 1:50 pm
A condensation funnel was caught on video by three area men on Thursday. The funnel was captured in the George's Gap, Valle Crucis and Rush Branch sections of the county during the late afternoon.
By definition, a condensation funnel is one that extends from a cloud, is rotating but not in contact with the ground. It is only considered a tornado when it contacts the ground or a debris cloud or dust whirl is beneath it.
The sights can be viewed below with videos from Doug Winebarger, Alex Fish and Watauga County Assistant Fire Marshal Jay Kerley.
Though this weather event is not considered a tornado, you can learn more about the history of tornadoes in the High Country on the High Country Tornado Data page.
Video from George's Gap area. Video: Doug Winebarger
Video from George's Gap area. Video: Doug Winebarger
Video from Rush Branch area: Jay Kerley
In Valle Crucis. Video: Alex Fish
Photo: Doug Winebarger