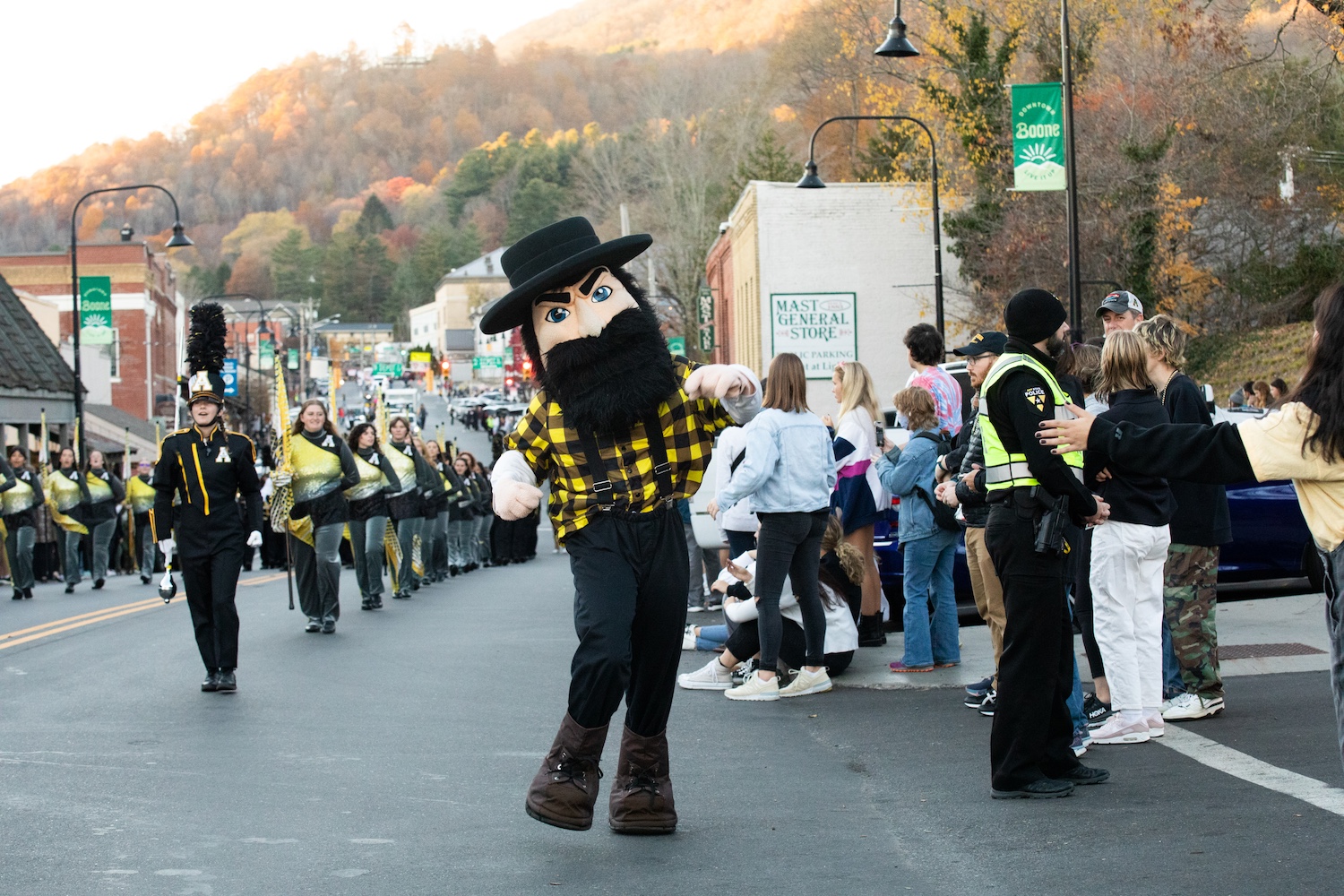 Last Updated on October 22, 2023 4:38 pm
BOONE, N.C. — Appalachian State University invites the community to its Boone campus to celebrate Homecoming weekend on Friday and Saturday, Oct. 27 and 28, with festive events for alumni, community members and families.
The annual Homecoming parade takes place on Friday, Oct. 27, at 6 p.m., with a new route on Rivers Street on App State's campus. The parade will start in front of John E. Thomas Hall and make its way up Stadium Drive. Streets on the parade route will be closed to traffic shortly before the parade begins.
The Homecoming parade is a time-honored tradition that brings alumni, students, faculty and the community together to watch as current student organizations show off their school spirit with decorated floats, costumes, music and more.
This year's Homecoming theme, selected each year by App State students, is "The Nightmare Before AppMas" — expect to see spooky, Halloween-themed interpretations of App State Homecoming spirit.
Directly after the parade at 6:30 p.m., the community can continue the celebration with Mountaineer Meetup Under the Stars — also known as Apptoberfest — at the surface lot adjacent to the Blue Ridge Parking Deck near the football stadium. The event includes an alumni beer garden, food trucks, live music, giveaways and much more.
Before the home football game vs. Southern Miss on Saturday, Oct. 28, alumni, friends and fans can enjoy a complimentary Homecoming breakfast at Levine Hall of Health Sciences on State Farm Road from 9 to 11 a.m.
For more information and the complete list of Homecoming events, visit homecoming.appstate.edu.