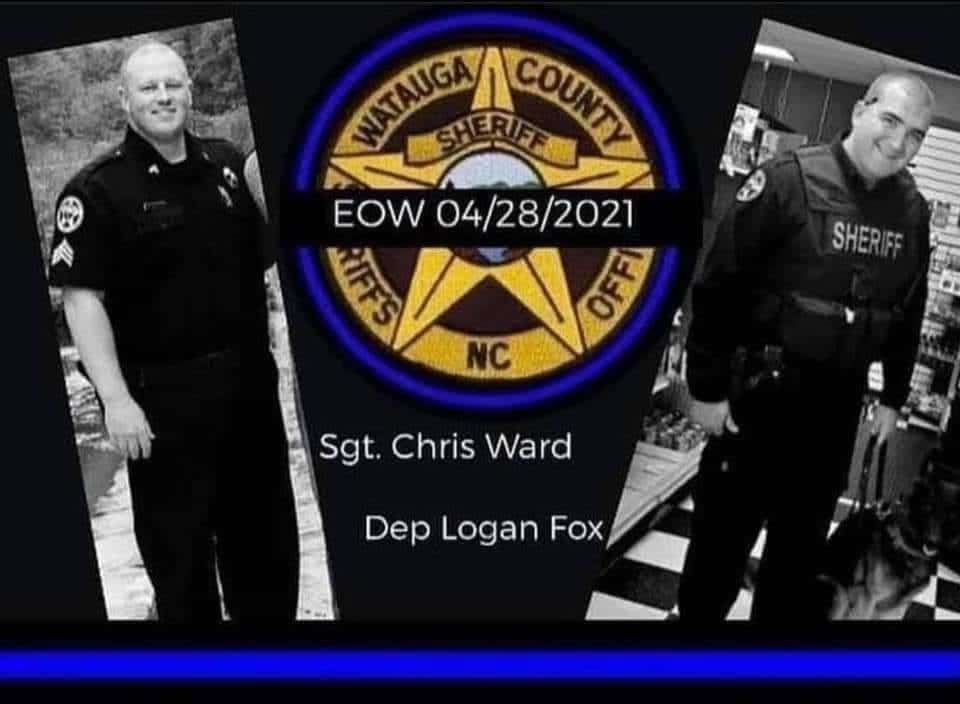 Last Updated on April 11, 2022 4:03 pm
The Watauga County Commissioners have designated April as the "Month of Remembrance for Watauga County's Fallen Law Enforcement Officers". Along with that designation will be a day to remember two of the fallen.
That day will be April 28th, the one year anniversary of the deaths of K-9 Deputy Logan Fox and Sergeant Chris Ward. Deputy Fox and Sgt. Ward were killed during a welfare check on Hardaman Circle, along with two residents of the home, George and Michelle Ligon.
This year will also mark the 10th anniversary of the death of Deputy William Mast Jr. Mast was killed in the line of duty during the early morning hours of July 26, 2012.
For the April 28th remembrance, flags will be flown at half-staff and citizens, businesses, nonprofits, and state and local governments in Watauga County are encouraged to illumiate a blue light. There will also be the observance of the moment to last for 1-minute beginning at 12 noon.