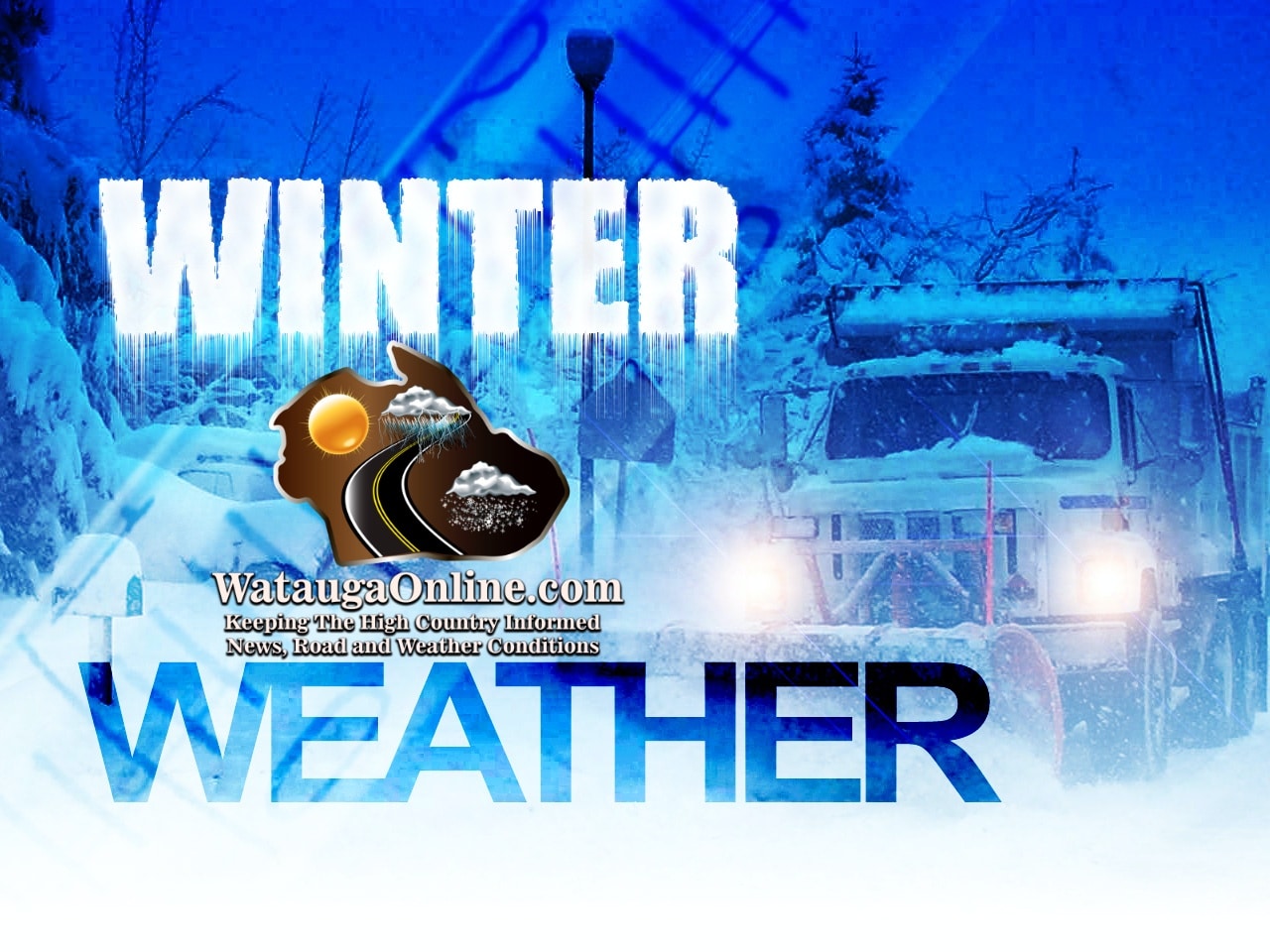 Last Updated on January 3, 2020 1:40 pm
The first weekend of the New Year will bring winter-like conditions, marking a contrast to most of December.
The change over from rain to snow is expected during Saturday afternoon, according to the National Weather Service (NWS)  Snow accumulations up to 1 inch is possible for most of the High Country, with the higher elevations west of the Blue Ridge picking up two to three inches, according to NWS. The snow could linger into Sunday morning.
The other weather story will be high winds. possible. West winds on Saturday are forecast to begin around 10 to 15 mph with gusts up to 25 mph before increasing to northwest 20 to 25 mph with gusts up to 40 mph in the afternoon.
Wind gusts on Saturday night up to 50 mph are possible and up to 45 mph on Sunday.
Forecast highs and lows during the time period are:
Saturday in the upper 40s before falling into the mid 30s in the afternoon.
Saturday night around 30. percent.
Sunday in the lower 40s.
Sunday night in the upper 20s.
The start of the workweek is sunny for Monday before the possible return of snow for Tuesday. Check out the latest forecast here.