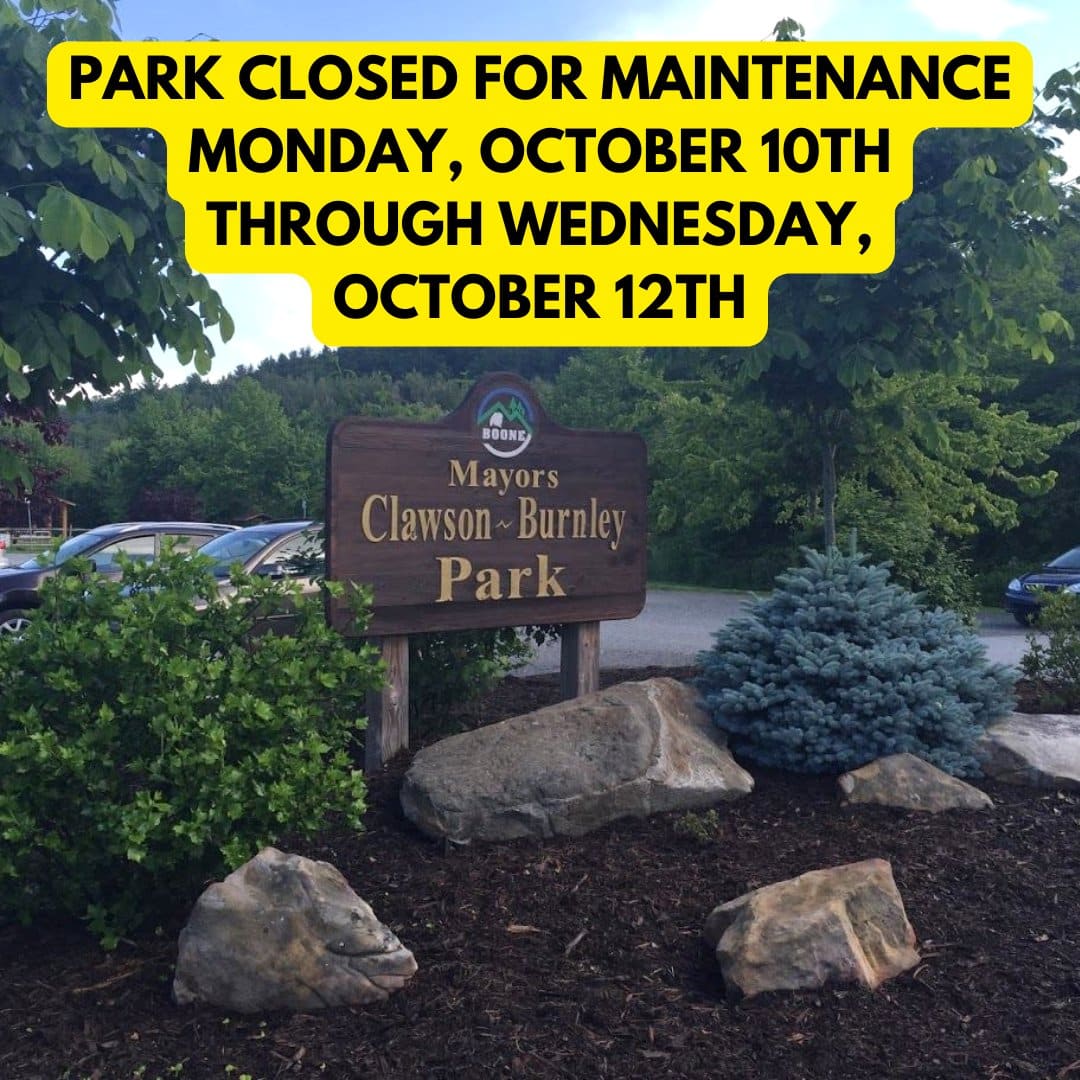 Last Updated on October 9, 2022 6:04 pm
Construction for Clawson-Burnley Park has been rescheduled. The park and parking lot will now be closed on October 10th, beginning at 5:30am and is set to reopen sometime during the day of October 12th, weather permitting.
The construction is for a much needed facelift, according to the Town of Boone. They ask that you "utilize the other wonderful town parks during this time."
Visit www.townofboone.net/townparksandgreenway to learn more. For more information, please contact Public Works at (828) 268-6230.