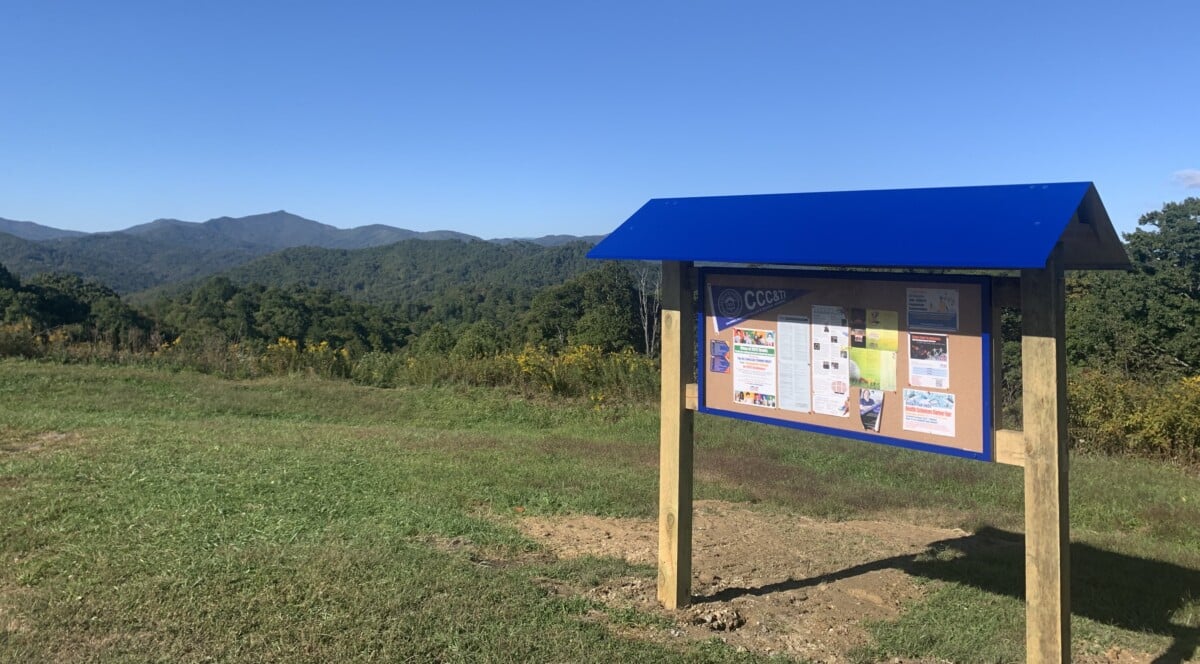 Last Updated on October 2, 2022 11:42 am
To connect with the community of visitors seeking beautiful sunset views, Caldwell Community College and Technical Institute has installed an information kiosk on the west side of the Watauga Campus in Boone. The kiosk is located in the parking area that overlooks a west-facing view of landmarks such as Grandfather Mountain and Beech Mountain, which has become a popular destination for enjoying the beautiful High Country scenery.
Funded by a grant from the Foundation of CCC&TI, the goal of the kiosk is to highlight information about the college and upcoming events for campus visitors.
"Throughout the year, crowds of visitors gather on campus to watch the beautiful sunset and we realized that would be a great opportunity to share information about all of the other exciting opportunities and activities CCC&TI has to offer," CCC&TI Executive Director of Community Relations Edward Terry said. "In addition to connecting with visitors to our campus, we hope to take advantage of the popularity of this gathering spot in the future by hosting special events and activities for the community."
The next community event on the Watauga Campus will be the annual Trunk-or-Treat for area families from 4:30 p.m. to 6:30 p.m. on Friday, Oct. 28 in the parking lot.
The kiosk was installed in early September and will be regularly updated with new information. CCC&TI's Watauga Campus is located off the Highway 105 Bypass at 460 Community College Drive, Boone. The western parking area is open to the public.