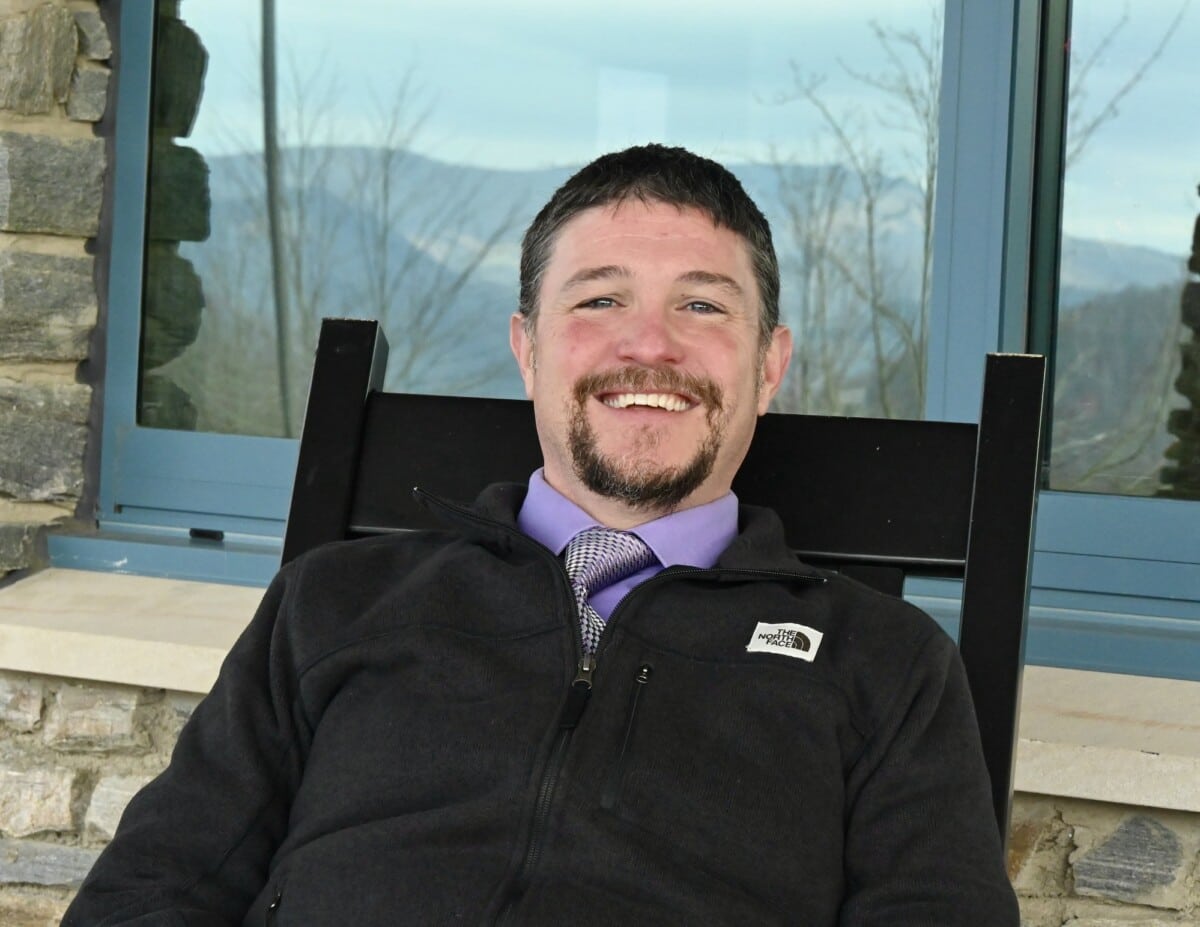 Last Updated on January 31, 2023 4:45 pm
For the first time in more than 10 years, Caldwell Community College and Technical Institute's Watauga Campus has a new executive director. For employees, students and the community, the new director is a familiar face with a desire for growth and to connect the campus to the community it serves.
Ronald Holste began his new role on Jan. 3, following the retirement of the former director, Steve Melton. Prior to his new role, Holste taught psychology and political science at CCC&TI.
"I love teaching, but I miss being out in the community," he said. "When I heard Steve was retiring, I thought this would be a great opportunity to get back into the community, while still being on campus."
Holste's career at CCC&TI began in 2011 as an instructor on the campus in Hudson, which included a long commute from Boone. Two years later, he jumped at the opportunity to teach on the Watauga Campus. Prior to his time at CCC&TI, Holste served as the Substance Abuse Prevention Director at Western Youth Network.
A native of Thomasville, N.C., Holste arrived in Boone in 2005 and promptly enrolled at Appalachian State to pursue his master's degree. He's since fallen in love with the community, and has been actively involved, including recently working as a part-time bus driver for Watauga County Schools and running for the Watauga County Board of Education.
Holste acknowledges that the transition from the classroom to an administrative role has a learning curve, but his first weeks have been busy getting up to speed and developing plans. His first goal is to be an advocate for Watauga Campus faculty, staff and students. He also wants the campus to grow and have more visibility in the community.
"We appreciate Ronny's willingness to lead the Watauga Campus and we're excited to have him in this position," CCC&TI President Dr. Mark Poarch said. "Growth and expansion in the High Country are at the top of CCC&TI's priority list, and Ronny's new role is a key part of making that happen."