Last Updated on November 26, 2012 4:03 pm
Lisa Lopp submitted these photos of a new forest fire in Caldwell County at the bottom of 321 mountain Monday afternoon around 3:20pm.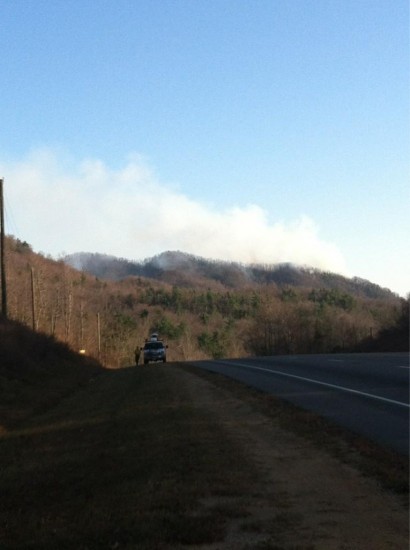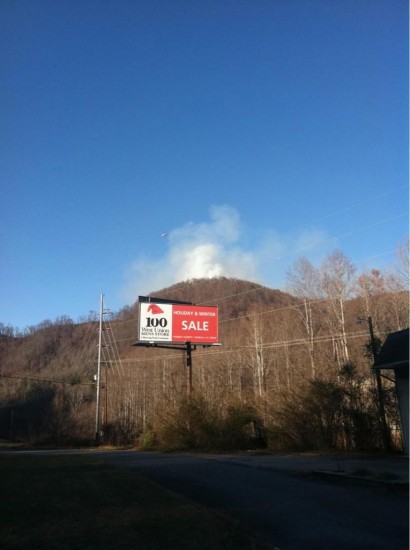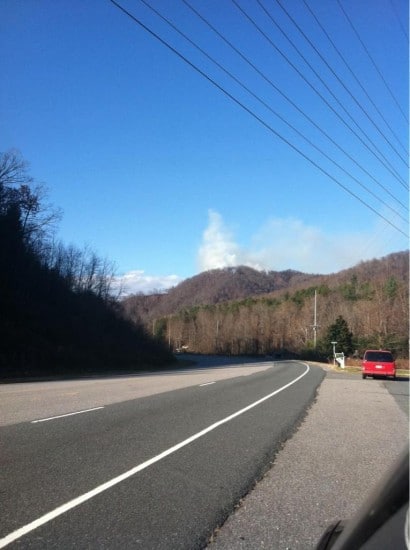 4:15pm – WSOC TV is reporting that NC Forest Service officials expect the fire to grow from a dozen acres to nearly 100 overnight. The fire is about 8 miles north of Lenoir and being called the High Eagle Fire.
Photo from WSOC.com