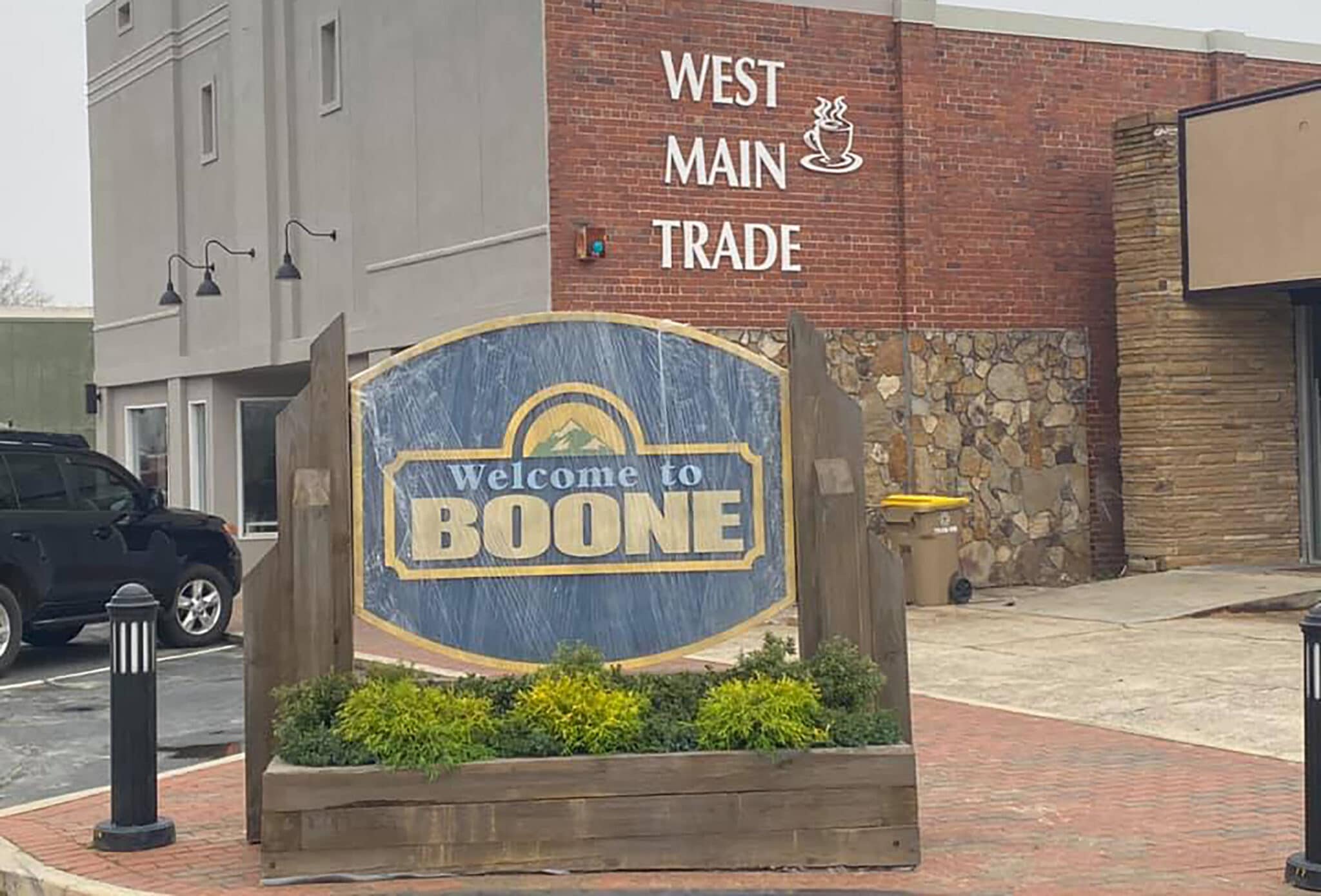 Last Updated on March 27, 2021 8:21 pm
For a day the town of Buford, Georgia became Boone…yes our Boone.
A crew of the Netflix series "Ozark" were in Buford, located about an hour north-east of Atlanta, to film scenes as the town became Boone on March 17th.
Production moved in equipment on March 16th and filmed the next day, using a downtown parking lot and a square in the town, according to the North Gwinnett Voice (NGV).
A "Welcome to Boone" sign was placed in front of a former coffee shop and storefronts in Buford's Historic Main Street were transformed into businesses in the town of Boone, NGV also reports.  
A business owner in the town told NGV, "They brought in their own cars to stage along the street and a lady from the film crew went up and down the street making sure every vehicle had a North Carolina license plate."
The scenes filmed in Buford are set to appear in the fourth and final season of "Ozark." Season four is expected to begin airing in late 2021, although no official date has been announced by Netflix, according to NGV.
"Ozark" is about a financial adviser that drags his family from Chicago to the Missouri Ozarks, where he must launder $500 million in five years to appease a drug boss, according to the Netflix official site for the show. It stars Jason Bateman, Laura Linney and Sofia Hublitz.
Editors Note – In case you are asking why the scenes were not filmed in Boone to begin with, a large part is this – The state of Georgia offers tax credits of up to 30 percent for film, television and digital entertainment, according to Georgia.org. In 2014 the North Carolina legislature ended a 25 percent Film Tax incentive. And then in 2016 the North Carolina General Assembly passed HB2, otherwise known as the bathroom bill, that lead to many events being canceled. And the COVID-19 impacts have had a far-reaching effect.