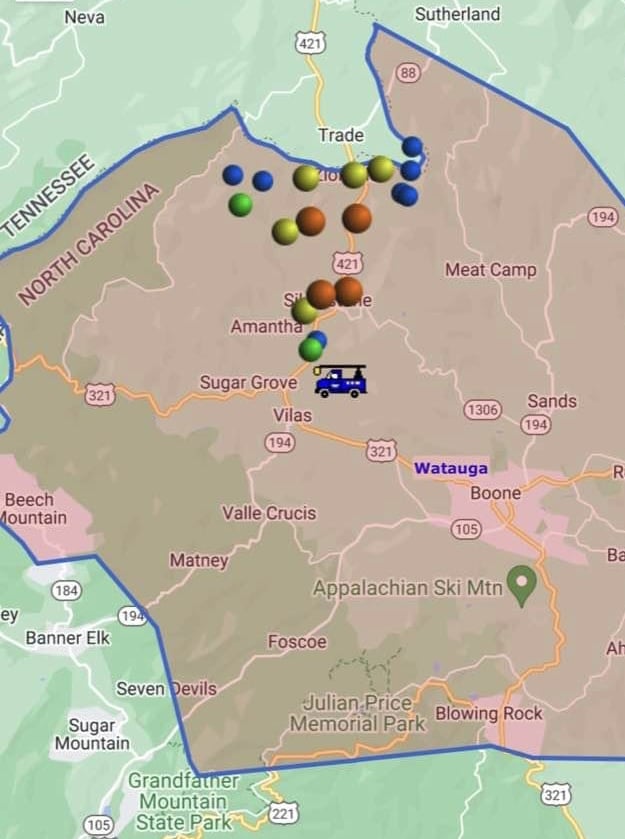 Last Updated on February 17, 2023 11:59 am
A brief power outage occurred in the western end of the county this morning.
The outages were due to a dead tree falling on a power line on Silverstone Road according to Blue Ridge Energy. At the height, 1,340 members were without power from 10:06 am until full restoration at 10:19 am.
Screen shot of Blue Ridge Energy outage map at 10:10 am.