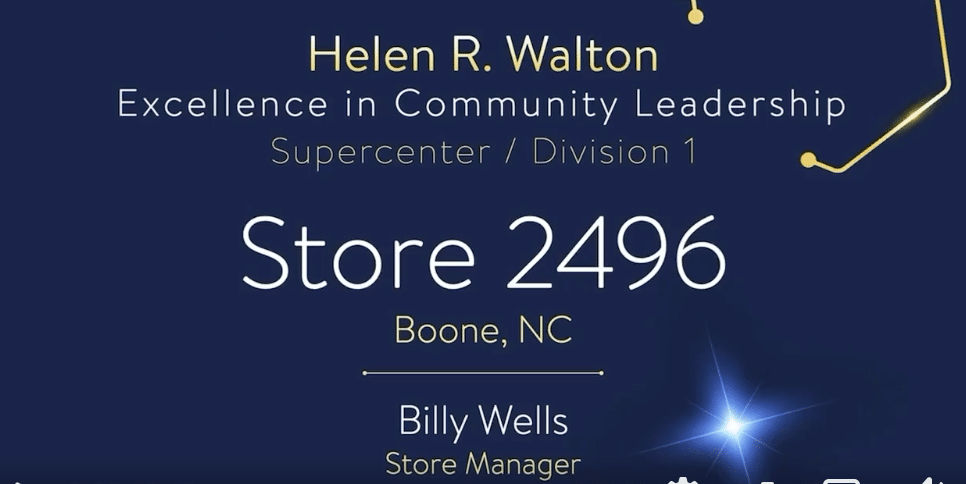 Last Updated on March 14, 2022 5:55 pm
The Boone Walmart location recently received the Helen R. Walton Excellence in the Community Leadership Award. It's the most prestigious award presented to a store by the company.
Below is an interview with Billy Wells the Boone Walmart Store Manager. He tells us more about the award and how the Boone location received the honor.