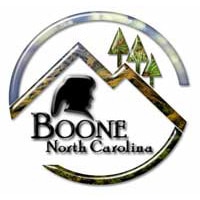 Last Updated on February 24, 2022 7:29 pm
The Boone Town Council voted on February 23 to end the requirement of masks in indoor settings effective March 7.
Becca Nenow, Dalton George and Virginia Roseman voted in favor of lifting the mandate while Todd Carter and Edie Tugman voted against.
The meeting was held virtually via Webex on Wednesday evening.
---
Below is a Town of Boone press release regarding the meeting:
During the special called Town Council Meeting, hosted on February 23rd at 6:00pm via Webex,
the Town Council voted to rescind the current State of Emergency order. The State of Emergency
order will be in effect until March 7th, 2022 at 12:00am.
While masking is not mandated, the Boone Town Council continues to strongly urge the citizens of Boone to take every necessary precaution regarding COVID-19, including the use of a mask in public spaces.

With the dismissal of the Town of Boone's State of Emergency Order, private business owners
within the Town limits may choose to enact additional COVID-19 precautions, which can
include establishing a mask requirement for their business. The Boone Police may continue to
be called to trespass and remove individuals if they are not in compliance with the business'
individual policy.

The Town of Boone will also continue to issue free disposable masks to interested businesses,
while current supplies last. All masks may be found at Town Hall, located at 567 West King
Street. Business owners may also call Town Hall at (828) 268-6200
---
Below are the updates are provided by the WataugaOnline Twitter account.