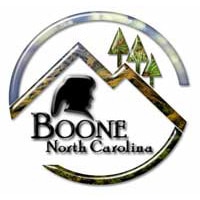 Last Updated on May 22, 2020 3:02 pm
After a web meeting that lasted over 5 hours, the Boone Town Council adopted tighter COVID-19 measures for out of county visitors, employees of establishments and social distancing actions, to name a few.
The meeting, which ended in the 11 pm hour on Thursday night, finally concluded with the Council adopting several changes that took effect as of Thursday May 21 and will be in place at least until June 16, 2020.
The Town's changes are more strict than those adopted by Governor Roy Cooper for the state, and the Watauga County Commissioners.
Governor Roy Cooper has a scheduled 2pm briefing where he will address more details regarding the Phase 2 opening that is to take place today. That briefing can be viewed at this link. The Governor's Phase 2 gudiance can be viewed at this link.
On Wednesday of this week the Watauga County Commissioners approved their Phase 2 plan. Those details can be viewed at this link.
Below are the changes from the newly updated State of Emergency Order by the Town. A PDF copy can be found at the end of the article.
---
All Town meetings shall be held remotely; except that Board of Adjustment meetings are postponed for 60 days, prior to the expiration of which Town Council will consider whether and how such meetings may resume;

Social distancing (6' per current guidance) must be maintained in all establishments open to the public, in all places of employment, and in all public areas, except as between persons who are members of the same household;

Social distancing shall not be required for persons engaged in personal care, grooming, and tattoo services as defined in Executive Order 141 issued by the Governor, provided that such persons shall wear masks when they cannot maintain social distancing, and shall post in a conspicuous space in the business that they cannot guarantee that masks will protect against the transmission of COVID-19 virus;
In Retail Businesses that can accommodate it (e.g., grocery stores), shopping aisles shall be one-way;

To the extent reasonably available, hand sanitizer or other disinfectant shall be offered to customers of all establishments open to the public as customers enter and leave the premises;

Employees of establishments open to the public must wear masks or other face coverings that comply with current public health guidance (i.e., cover nose and mouth and go under chin) and disinfect their hands between each interaction with the public that involves exchange of a physical item that could enable surface-to-hand transmission of the coronavirus (e.g., check-out cashier handling customers' money or credit cards); excepting employees that cannot wear masks due to a medical or behavioral condition, or safety concern;

Restaurants may use only disposable menus provided for one-time use or menus that are disinfected between each use;

Employees of establishments open to the public must be subject to a daily screening process before the employee begins work to check for COVID19 symptoms, by means of a standard interview questionnaire of symptoms. Such a screen may, but is not required to be, that offered by the NC Department of Health and Human Services. Employees should not be permitted to work if they display symptoms, and should not be allowed to return to work if they have been diagnosed with COVID-19 or are presumed positive by a medical professional due to symptoms until they meet the CDC criteria for release from isolation: (i) no fever for at least 72 hours since recovery (without the use of fever-reducing medicine); and (ii) other symptoms have improved (e.g., coughing, shortness of breadth); and (iii) at least ten (10) days have passed since first symptoms;

Except for commuters who regularly work in Watauga County, all persons (residents and non-residents) arriving in the Town of Boone who previously overnighted outside Watauga County, whether such persons are visiting the Town for the day or staying overnight, are not permitted to enter any establishment open to the public other than medical offices and medical facilities unless and until such time as they have stayed in Watauga County for an uninterrupted overnight stay of at least 14 days; provided, however, that this subsection does not apply to a person who is confirmed pursuant to current testing guidelines issued by the CDC or NCDHHS not to be infected with COVID-19;

This subsection (i) shall expire June 16, 2020 unless extended by action of Town Council; and

PENALTY: In enforcing this Declaration, law enforcement officers are specifically authorized to issue warning citations. However, repeat violations or an egregious first violation manifesting willful flouting or circumvention of this Declaration shall constitute a class 2 misdemeanor as provided at G.S. §166A-19.31(h).