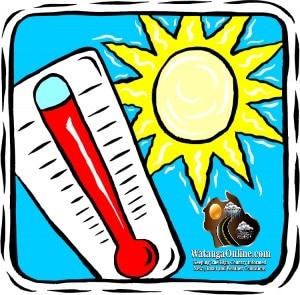 Last Updated on July 24, 2022 9:49 am
It's been hot everywhere, including the North Carolina mountains.
Boone reached a high of 88 degrees on Saturday, that's the first time since July 26, 2016. As of Saturday, 17 of the 23 days in the month have been 80 degrees or above. Of the five days that didn't make it, two of those were within one degree.
The all time hottest day in July, and hottest recorded in any year, is 96° in Boone July 10, 1936.
Looking back at some previous July weather, in 2012 July 8 recorded a high of 89.6, July 7 topped out at 87.8 and July 1 at 89.6. In 2010 the month recorded back to back days of 91 on July 24 & 25 and back to back days of 88 on July 22 & 23.
Below are the Top 10 highest temperatures county wide dating back to 1936.
| | | |
| --- | --- | --- |
| Highest Temperature | Location – Weather Station | Date |
| 96 | Boone – Boone 1 Se | July 10, 1936 |
| 94 | Boone – Boone 1 Se | June 29, 1936 |
| 93 | Boone – Boone 1 Se | June 28, 1952 |
| 93 | Boone – Boone 1 Se | June 30, 1936 |
| 93 | Boone – Boone 1 Se | July 28, 1952 |
| 93 | Boone – Boone 1 Se | July 27, 2005 |
| 92 | Boone – Boone 1 Se | July 1, 2012 |
| 91 | Boone – Boone 1 Se | June 30, 2012 |
| 91 | Boone – Boone 1 Se | July 26, 2005 |
| 91 | Boone – Boone 1 Se | August 20, 1983 |